Discussion Starter
•
#1
•
*Prefix is private transaction only because there was not an option for my specific situation.
Company- Retro Modern (RM)
Part- Climate Control Knobs
Personal experience- Extremely negative
Part satisfaction- Clean parts, not functional, not as advertised
Customer service- Terrible
Website-
http://www.retromoderngroup.com/shop/index.php?route=product/category&path=59_60
Expected outcome- I plan to keep the knobs, i am enough of a DIY kind of person that i can make the knob functional with a set screw. I simply want others to be made aware of the BS i had to deal with when purchasing this product.
So, i am relatively new to the Miata world, and do not have worlds of experience with some of these vendors/ companies. So other than searching and reading threads, I don't have much to go off of.
With that said, I have recently sourced a new hvac box for my 95' Miata with the intent to replace the faceplate and the knobs. Personally i love the appearance of the Retro Modern set with the diamond knurls.
Issue #1- It took the company 2 attempts to send the product to the correct address. After tracking the package to what i thought was my house, i received an error message saying it was undeliverable. Which leads me to issue 2
Issue #2- Once i realized this issue, i contacted RM and received a very negative, sour attitude. I was told that it went to the address provided, which was impossible because on my order receipt, it specifically stated the correct shipping address. I tried to explain this to him, calmly, and received nothing but negative attitude. He then told me that the package would be sent back to him, then he would have to send it back to me once he received it again, understandable, yet annoying.
Issue #3- I receive the item, and open them up, and realize that there is only the diamond knurling on 1 of the 4 knobs. On the site it states nothing of this sort. I call him again, and am told that it is only supposed to be on one of them. I mentioned it to him that he may want to add that in to the description. Again, i was met with more negativity.
*Note- this diamond knurl option is an additional $40 on top of the already expensive $99 price tag.
Issue #4- The large knob that controls the fan speed- not functional. See attached pictures. Basically, on the oem knob, there is 2 male notches on the removable knob that mate with the 2 female notches on the perch that allow control of the fan speed. The knob from RM is completely smooth, and has no ability to control the perch to control the fan speed, rendering it completely useless.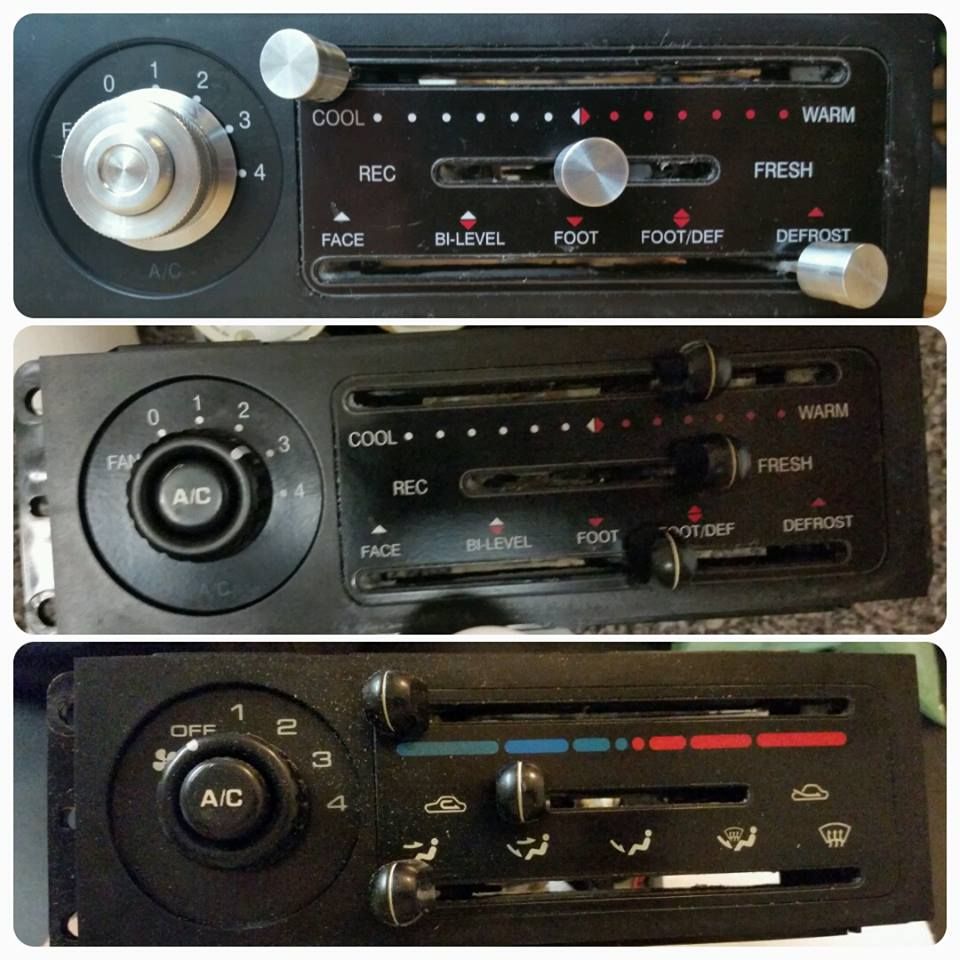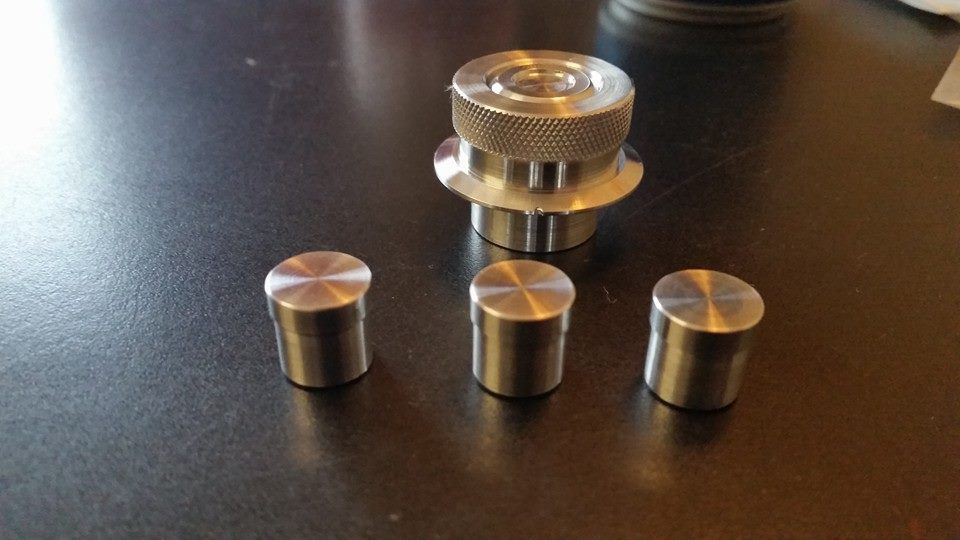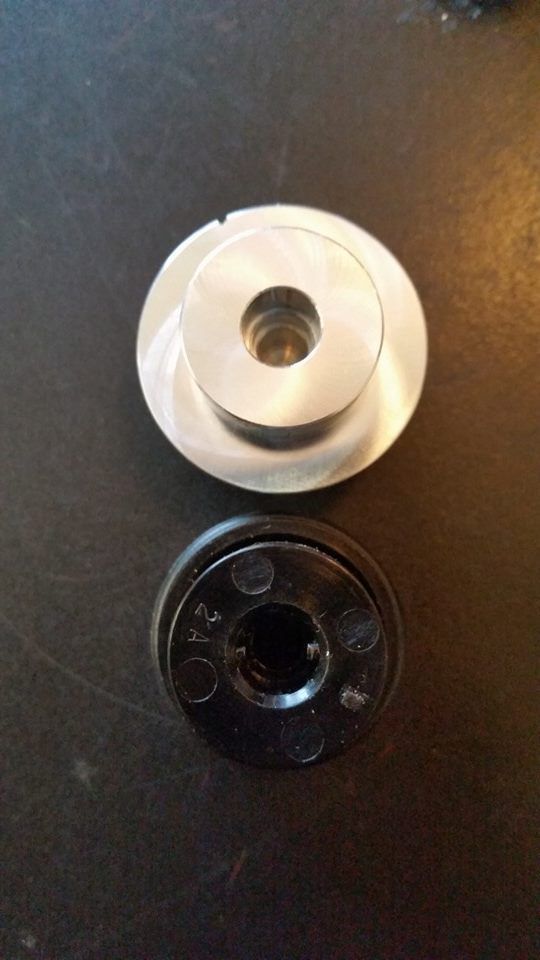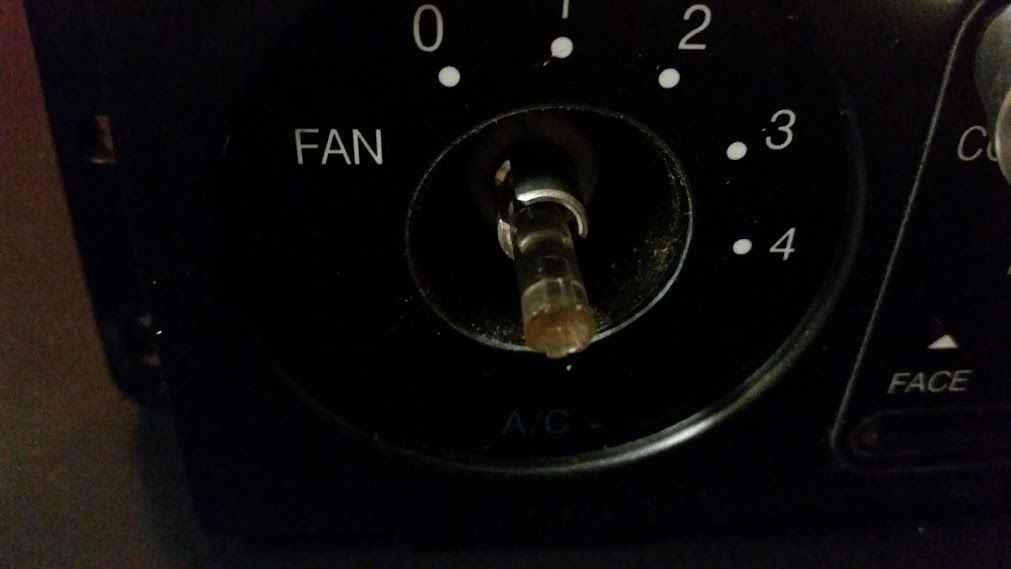 All in all, the knobs look fantastic, but with everything else involved there is absolutely no way i could suggest that anyone do business with this company, specifically not to buy these knobs.
As i am writing this, i went to the site in an attempt to link the product to this review, and it appears as if he has removed it from his site.
TL;DR- Retro Modern blows, his customer service blows, his products are useless shiny objects. Do not do business with him.