Discussion Starter
•
#1
•
After being on the back burner for around four years and in active development for the past eight months, NC gauges finally exist!!
Hit my store
to see them. I've got five designs to kick things off with. And I'll spoil them below because I'm so proud.
Warbird
NC1 manual
in automatic form
And NC2/3 form!
Each gauge has a bunch of possible permutations. You have the three "generations", different faces depending on the transmission, and various speed scales used throughout the world. It makes NC gauges a big job.
Sunstorm
The big challenge was getting the indicator and warning lights right. The NC cluster has extremely dim LEDs generating all of the light. It took me quite a lot of work and prototyping to make a warning light that was visible in the daytime.
But I did it!
Stirling
The cluster is also extremely confined. The various warning lights and automatic transmission guts remove a lot of design options. The amber/red LED lighting further limits things. You can't just order a gauge face and change the lighting color. You have to unsolder and resolder tiny LEDs to do that.
But I made it work.
JNC
and
Spyder
I've got the Spyder gauges in my own NC right now. They feel... perfect.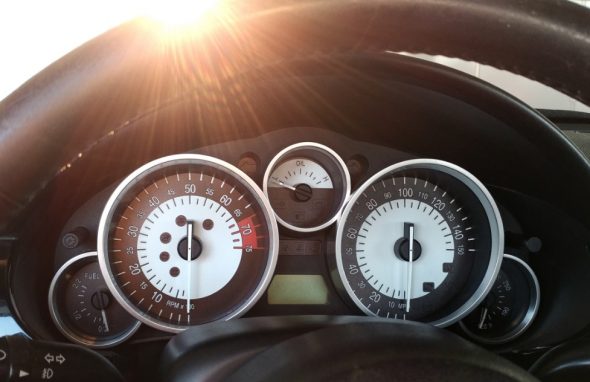 If you want to read more about the NC gauges,
hit my blog
. If you'd like to get a set for your own NC, they're in stock and ready for ordering
in the store.
Sorry for the delay on these, NC folks. I hope it was worth the wait!