What it looks like currently:
History:
Okay so I'm convinced to start a build thread of my car, and if you guys have been looking at some "post your white/NA" threads, you'll so my car posted on there. The car initially had bigger plans but because of different priorities, things have changed a little.
My previous car before the red miata was a 92 Honda civic dx. It's the car that taught me many things, including wrenching and basic car knowledge.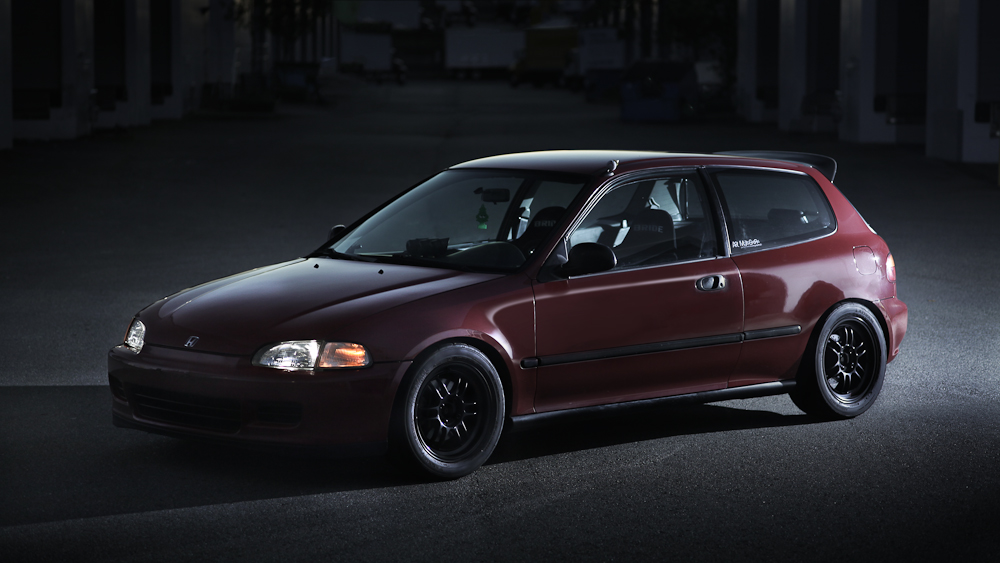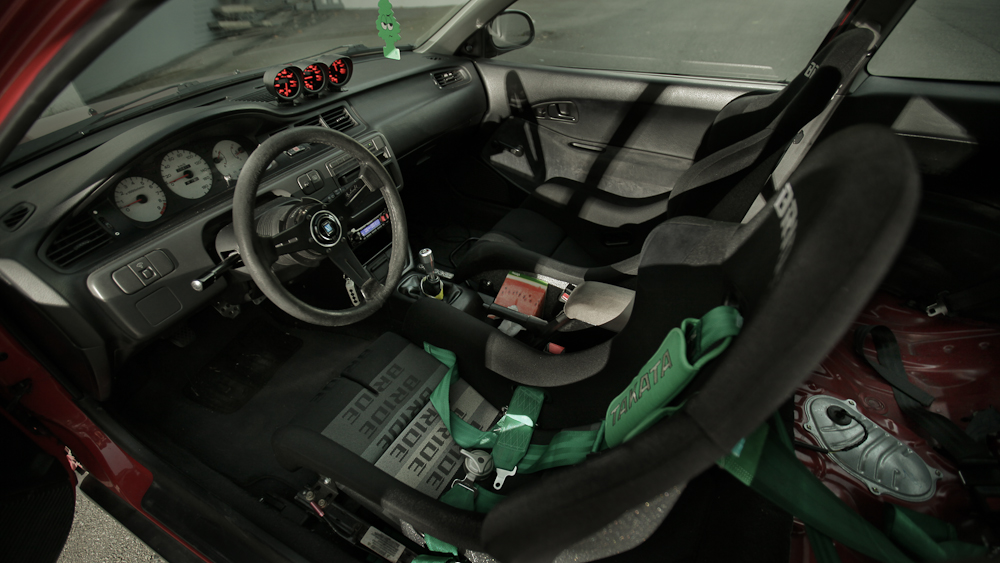 The car that I have now is a 95 miata with around 180kms on the clock. (110-120k for miles?) I'm the second owner, and the car has never been into any major accidents. We checked with a paint thickness meter and all panels are oem specs except for the driver's front fender. We worked out a reasonable price from the original owner. I have to thank Beck from clubroadster.net for coming along and making sure it's a sound purchase. Check out his build thread here: (
http://clubroadster.net/vb_forum/showthread.php?t=46859
)
This would be the third miata in the family. First was a red 90 rust bucket that my brother owned. The second was a red 90 as well but that was later sold in pursue for the cleanest miata for myself.
A picture of the car when the original owner sent me before I went to see it:
Over the year, there are little things done here and there, but nothing major. The biggest mod was probably the flyinmiata frame rails and tein flex 7/6 coilovers. This car will be prepped for track but so far the setup is not proper. Then again I'm trying to enjoy driving and keeping it simple than building it to break records (my driving would probably not cut it either).
Here is how the car looks like right now: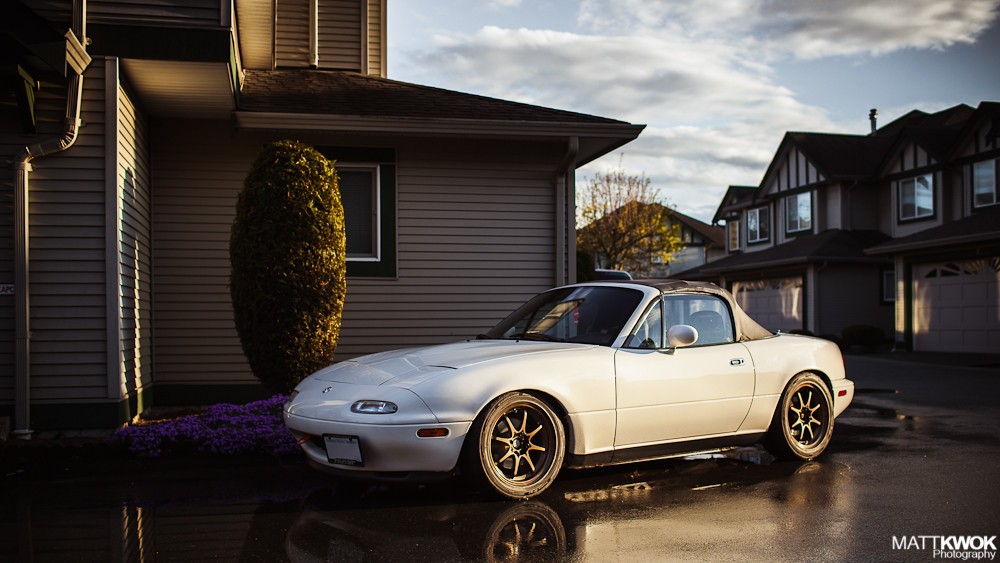 I like how the car sits right now. The rear will probably drop a little bit more with the roll bar installed. I spent countless hours researching on Xida CS coilovers and was pretty firm on buying them until a set of used good condition Tein Flex popped up in the used section on buy and sell. I know they're a huge difference but these will do for now.
Over the next few weeks I'll try to post more things on the build thread, as I'm usually busy with shooting weddings and cars. I'll try my best to keep this up to date!