Discussion Starter
·
#1
·
Picked it up with 90k, autotragic. Check out the chrome trim! ( widebody rx7 and porsche 924 in the backround. Was driving a porsche 944 which was sold soon after. And the v8 miata im building can be found here
http://clubroadster.net/vb_forum/showthread.php?t=56150
Threw some monster 16x8 0' with beefy tires
Found an OEM
hardtop
= teh sex
Decided that an auto miata wansnt going to fly, picked up a donor
car
Wheeee!
Stealing the whole drivetrain (minus motor) including trans, pedals, driveshaft, master/slave cylinders, PF frame, some steering wheel parts and misc wiring components
Yankin stuff out
Everything removed ( you can see the auto off to the left)
Completed . Still uses the auto ECU. as of 1/26/12 , I've put about 3k miles on it without a hiccup. This was all done around September 2011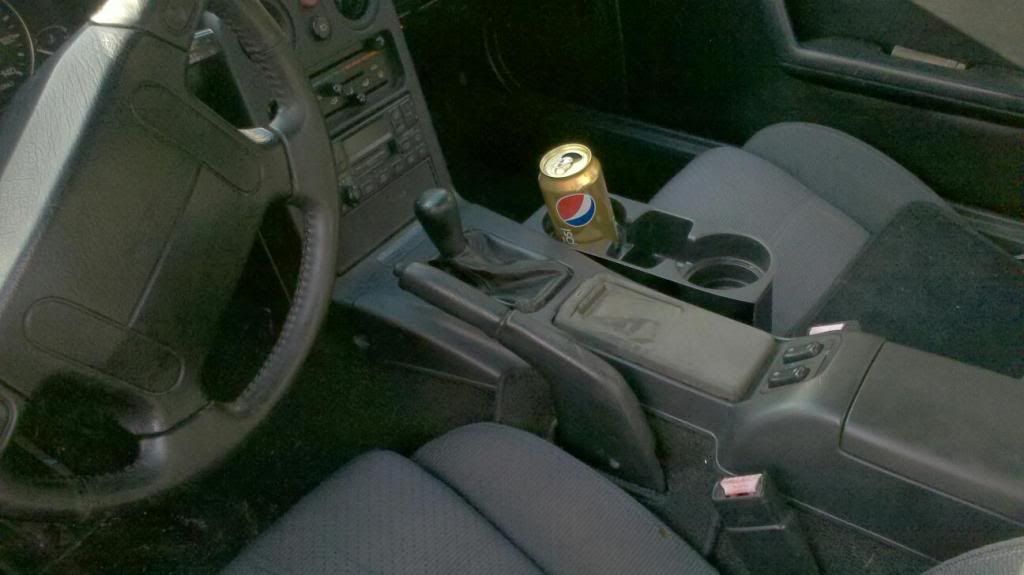 ]
Did some housekeeping, valvecover gasket, timing belt check, new coilpacks,etc
Cutting out rear fenders
Then fronts
And here we are as of today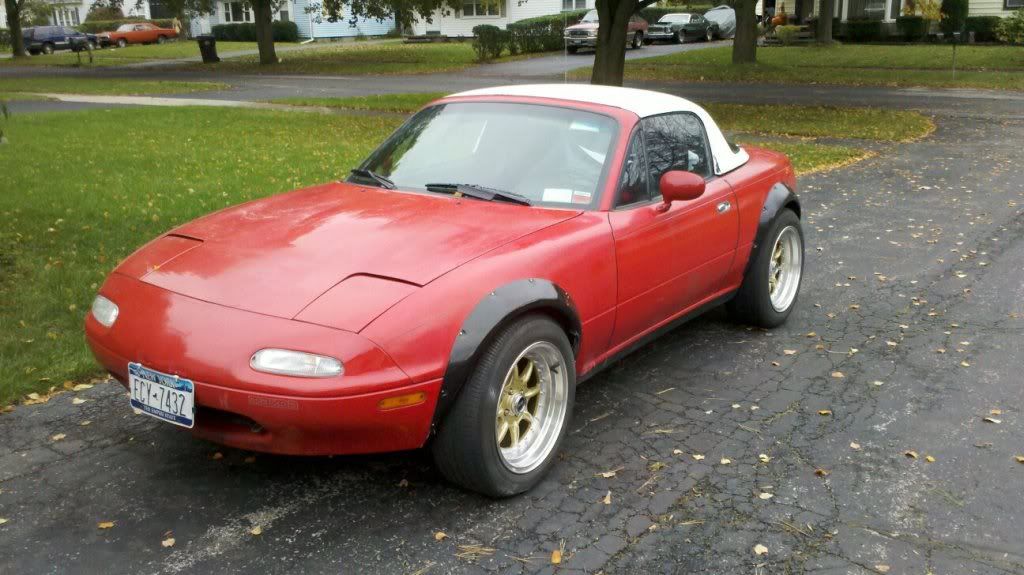 and recent pic
(cover of a local motorcycle calender I put together for this year for a sportbike site I run)
Turbo manifold and AFPR are in the mail, which is the remaining parts I need before I give this guy a little more power. 'Tis all!