Project-G
is proud to announce their first time conducting a group buy with a product other than their own. It's fitting that it is a product we believe in with a company who's standards equal what we always strive for ourselves. In fact, we had chosen to run these on our personal vehicles well before we even considered selling them.
Ryoku Rob
's attention to detail paired with his awesome, proven design had made his tow hooks an all time favorite.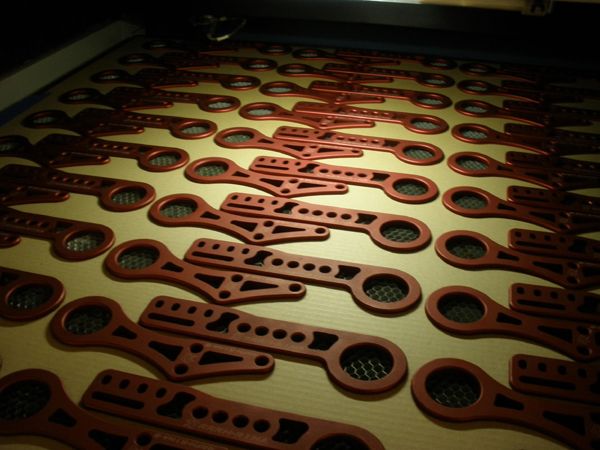 We have received a lot of calls in the past few months for Ryoku Rob's Tow Hooks. Many may feel Rob just disappeared, but the reality is he has been hard at work trying various other methods to bring you what you guys have been asking for, but at a lower cost. These other resources could not deliver the quality he was after. Choosing quality over a cheaper product, he has decided to stick with what has worked for him in the past.
For this run there will be 3 colors offered: Red, Gold, and Black. Raw is available for $5 less.
All will come with his etching as well.
Custom colors are available for an additional charge.
Each custom color will be $65, but if more people would like the same color, the cost will be divided across the number of sets.
Example for custom color:
1 Set = $65 additional charge
2 Sets = $33 additional charge
3 Sets = $22 additional charge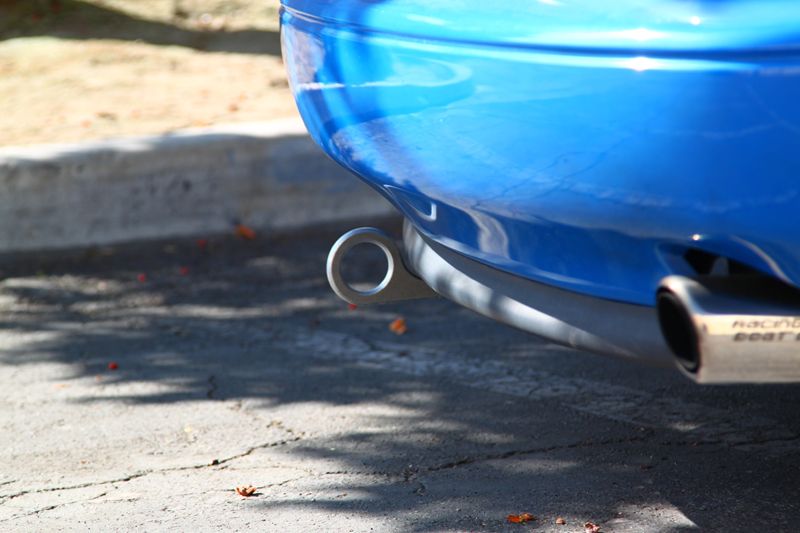 We were ready to launch this group buy a few weeks back, but Rob decided to make a design change after some testing on the rear tow hook. The previous design was slightly taller where it makes it way under the rear bumper. On a stock height car it didn't make a difference, but once he started testing on Project-G's red miata, there was too much loss of ground clearance. It was apparent it was an issue. Now he has introduced a new design and has gained another 5/16" of clearance and it made a definite difference. Now that it has been fully tested, Ryoku Rob feels it's now ready to bring it to the public.
Above is the new design. There are 3 mounting positions: Standard Stock Bumper, R-Package Rear Lip, and Custom Cut Bumper.
Each order comes as a set with both front and rear tow hook sets, and includes all the necessary hardware.
**The Version 1 (old style) Rear Tow Hooks are also available for the same price.
Pricing:
$75 NA Set (Front and Rear w/ Mounting Hardware)
$85 NB Set (Front and Rear w/ Mounting Hardware)
Single item pricing:
Single Front Tow Hook NA or NB - $40
Single Rear Tow Hook NA - $40
Single Rear Tow Hook NB - $50
Shipping:
$5 flat rate Con US.
$14 flat rate International
Local Pickup Available
Please send a PM (To Risingsun124) titled "Ryoku Rob Tow Hooks" and provide the following information:
1. Product Configuration. Example - (NA / Red)
2. Preferred Contact Email Address
3. Full Name
4. Shipping Address
5. Contact Phone Number (Cell Preferred)
Once we have your information, you will receive a request for funds via paypal from:
[email protected]
This is going to be a limited run of 30 sets of NA and 30 sets of NB.
Production has already started and we expect to start shipping them Monday, July 16, 2012.
Possible Custom Color PURPLE
PURPLE - NOW AVAILABLE AT NO EXTRA CHARGE.
Custom Color Request:
Purple is the only other color we have had requested. Here is a shot from a previous group buy. Right now we have a few people interested, so if you are interested, let us know so we can get a final price before anodizing.
NA / Red
1.
Nemo - Paid
2.
KsoV - Paid
3.
Alex B - Paid
Version 1 Rear
4.
WeiSlow - Paid
5.
6.
NA / Gold
1.
Mia95 - Paid
2.
Kolbotn - Paid
3.
NA / Black
1.
Strombon - Paid
2.
lowandslow24 - Paid
3.
hondpwr - Paid
NA / Purple
1.
xXKidXx - Paid
2.
Van_mx5 - Paid
Version 1 Rear
3. 206_Miata - Pending
4.
sisko89 - Paid
5.
c.stove - Paid
6.
down5HIF - Paid
NA / Raw
1.
Alex B - Paid
2. Opgedronken - Pending
3.
FABEL - Paid
4.
FABEL - Paid
5. de_La_MmMiata - Pending
6.
NB / Red
1.
demonsnake - Paid
2.
Ironmantrev - Paid
3.
Hey JT! - Paid
Single Front Only
4.
D.Tran - Paid
NB / Gold
1.
2.
3.
NB / Black
1.
jepperimmen - Paid
NO ETCH
2.
Lokiel - Paid
3.
NB / Raw
1.
JLDM - Paid
2.
kieran - Paid
3.