Discussion Starter
·
#1
·
So instead of spending $1000+ on knockoffs or replica wheels that looks like what everyone else has, I decided to fit my set of SSR MK1's onto my E30. I know this is a Miata forum, but I know a lot of friends with Miata's who told me I should post this here as well!
I've just installed these on my car for less than 4 days and a few days after I've installed it, I had a person interested in buying the car- but doesn't have enough fund for the rims. I have only driven the car for less than 75 miles since I installed it; sad that I have to sell my zenki aka early model Euro E30. I didn't even had the chance to finish the front suspension yet! But look below for more info:
Set of original SSR MK1's that were professionally re-polished from the previous owner. However whatever chemical the tire shop used to lube up the tires before getting them on the rim, one rim have small water mark looking stains that I haven't had the chance to hand polish out yet. The original bolt patten on the rims were 4x114.3, however they were professionally re-drilled to 4x100, which now makes them universal for common 4 luggers.
Classic mid-late '80's look that is perfect fit to the E30, Miata, Corolla, AW11, etc. Comes complete with everything you would need to mount these sick wheels on a E30, such as; brand new tires, brand new SSR MK1 center caps, custom centric hub rings, lug nuts, lock + Key set, and two spacers that is needed to be used for the front to clear the brake caliper on E30s. However since the center bore of the Miata is different, you might not be able to use the centric rings. I could modify it if it's larger than 57.1mm, however if it's smaller, it's best to have new ones made.
NOTE: Using these rims will require the front caliper to be slightly shaved to clear the bolts going around the rim. It's barely a little that will not affect the performance or integrity of your brake calipers.
RIMS:
-4x100 and 4x114.3
-2x 15x7.5 +5 (0 offset if used with two spacer)
-2x 15x7.5 -7
-4x New SSR Center Caps
Small blemishes on the rims from usage, however one of the -7 rim appears to be repaired from being sightly bent. You can't see it from the face or the lip, however when the tires are removed, you will see it slightly as it's a little wavy. This same rim is also slightly off-trued. It has a slight wobble to it and to me is no big deal- but I would like to be honest about it. You might be able to come across another single 15x7.5 -7 on YahooJP Auctions or other rare JDM wheel sources that might have a single.
Tires:
-Considered new (only driven on less than 75 miles!)
-Hankook Ventus V2 Concept 195/50/15 ($70 + tax each!)
-Mounted, streteched, and balanced. ($25 each)
Note: I was using the -7 pair of rim on the rear, I didn't roll my fenders enough so it was rubbing slightly on the tire. It shows some rubbing but nothing big. If your E30 is slammed and the inner lip of the fenders are not rolled, I recommend rolling them up as you could see from the photos that the wheels are flush fitment.
HARDWARES:
-4x custom T6061 aluminum hub centric rings to ensure that the wheels are sitting correctly on the E30 hubs. ($80)
-12x Mag Type lug nuts M12x1.5 that is needed to be used with these rims.
-4x Mag Type wheel lock nuts with key
-18x Mag Type lug nut washers
-2x 5mm modified (milled down from 7mm) hub centric wheel spacer and will sit on the hub ring. ($10 each) **I used these for the front to clear the front calipers. If you're using the +5 pair of rim on the front, the spacers will bring it to 0 offset. Which is perfect fitment.
-16x Ireland Engineering 57mm wheel studs and lug nuts ($50)
Total in hardware and tires alone is over $550! When it comes to safety, rolling right is the only way to do it!
Not to mention professional re-drill, new center caps, polishing, etc all adds up! So don't waste your time thinking you could low-ball!
Located: San Gabriel Valley, So-Cal
Price: ASKING $1550 (E30 set up) or $1400 (No centric rings, spacer, or studs- everything else is included)
Email is BEST! certified2kickurass at hotmail . com
Shipping? If only absolutely needed, will be paid by BUYER.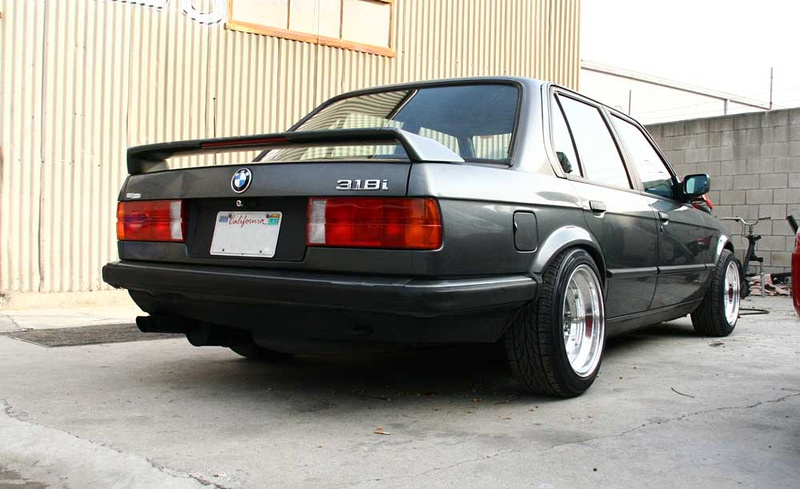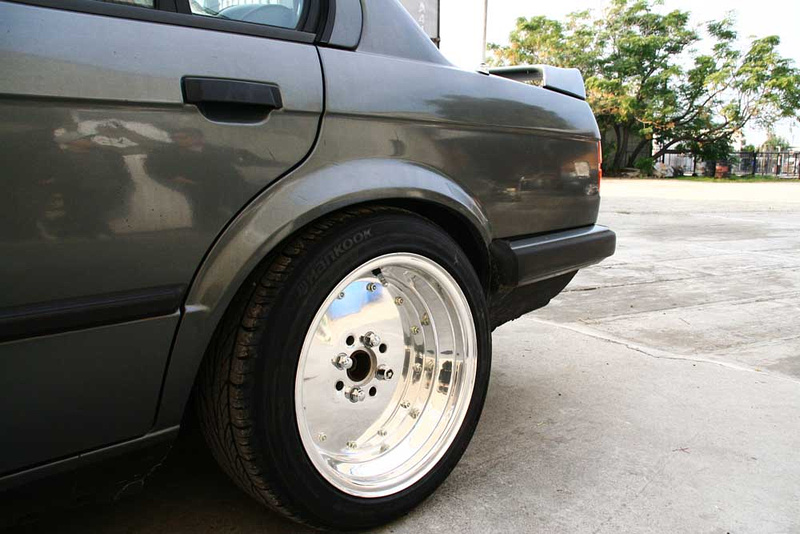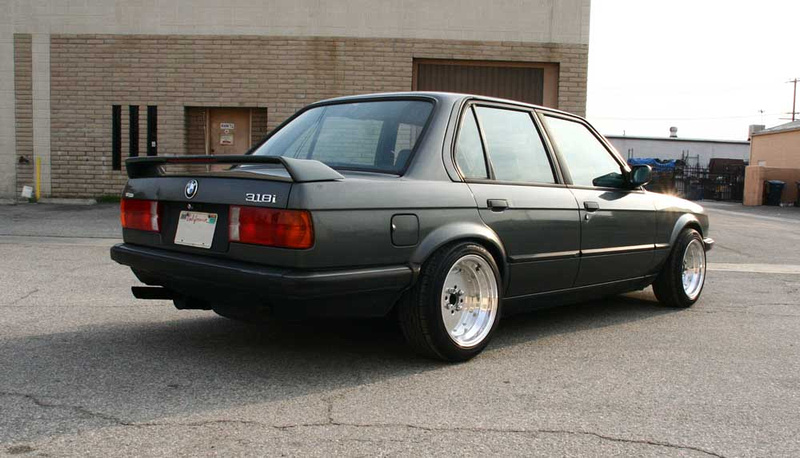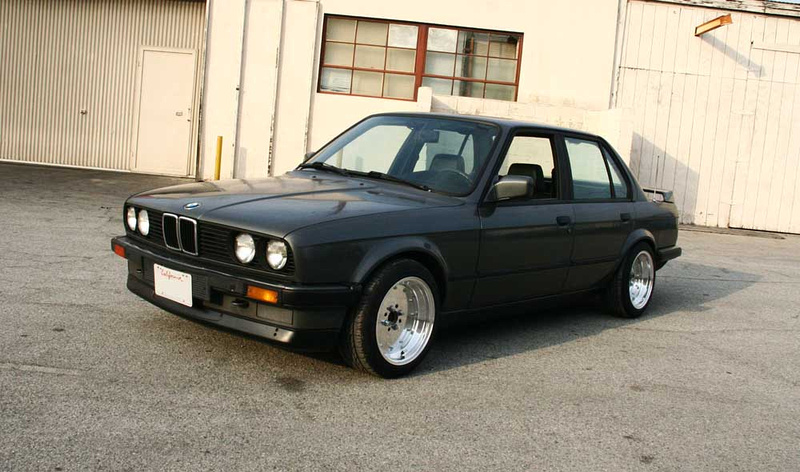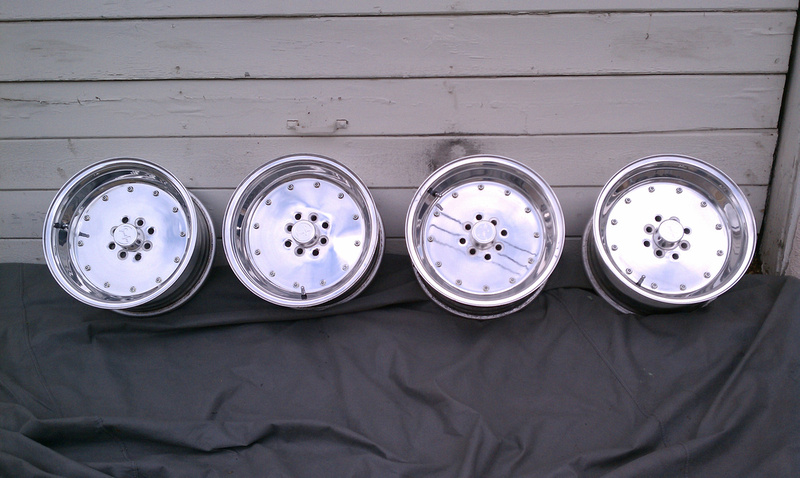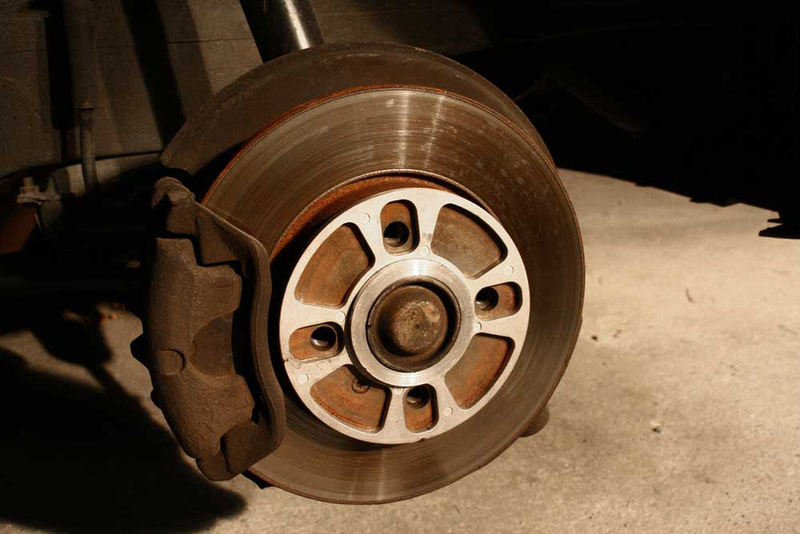 Just for visual purposes if I did get to finishing off the front suspension:
Thanks!