Hey guys, I got my miata last November. My dad bought it from a local auction.
Details:
Had 174K on the gauge
Salvage Title
Was red, got repainted black (but the inside of the trunk and engine bay are still red, along with inside of the doors)
Two 10' subwoofers w/ box in the trunk (will take upload pic tomorrow)
Kenwood Amp
1 shock was replaced
Belly Pan Missing
Red Gauge hood/Tombstone/Centerconsole
Goofy looking bumper glued onto original bumper
Cracked rear panel
Exhaust leak(plunges weren't aligned correctly, had to have them welded)
Ripped carpet interior
Orange pedals
Red reflectors
Painted black M edition(?) wheels. Seems like he didn't bother spray painting it, more like brushed the paint on since there's a bunch of bubbles on it.
Red Calipers
Current Goal: Get this thing all the replacement parts needed
Don't have many pics of when we first got her, but here's the goofy bumper.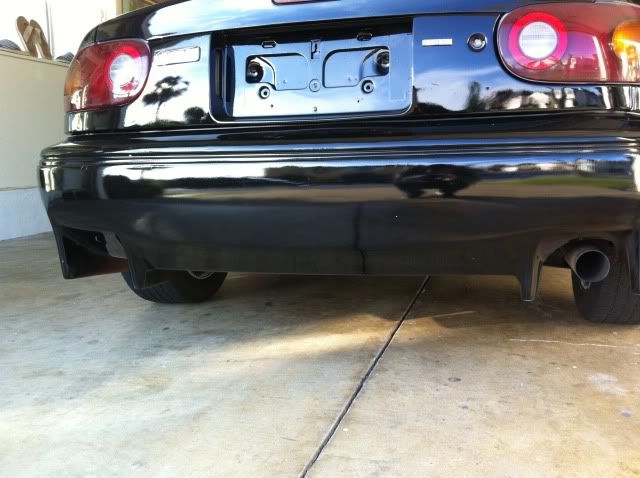 Anyone know how to get this thing off?!

First thing I did was strip the interior down to clean all of it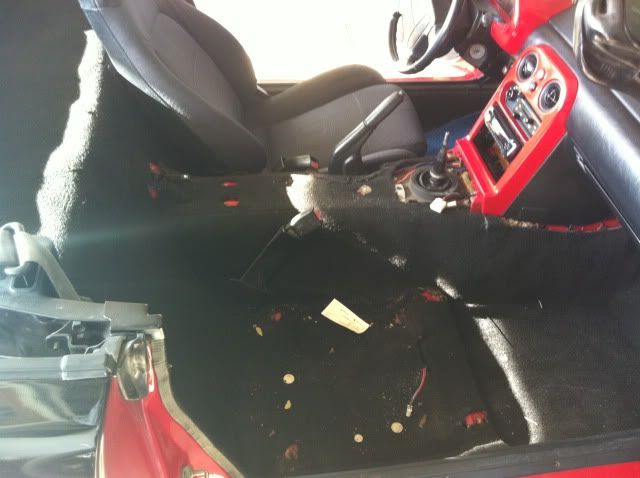 Pretty straight forward, but then...look a dirty nasty pipe with old stuff in it!
hillyb: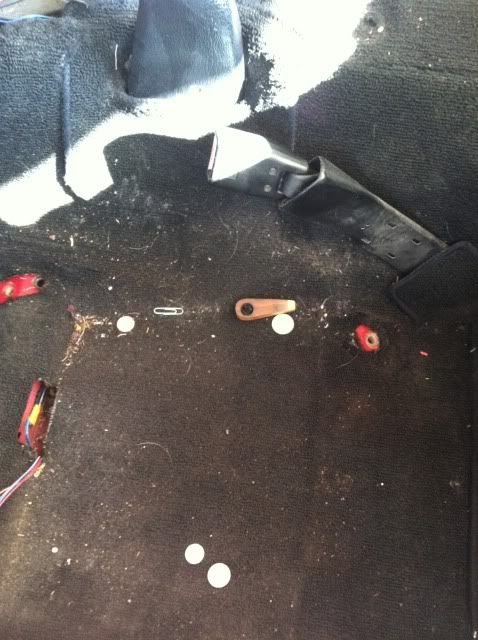 Got the carpet out without removing the dash since it was cut for some reason.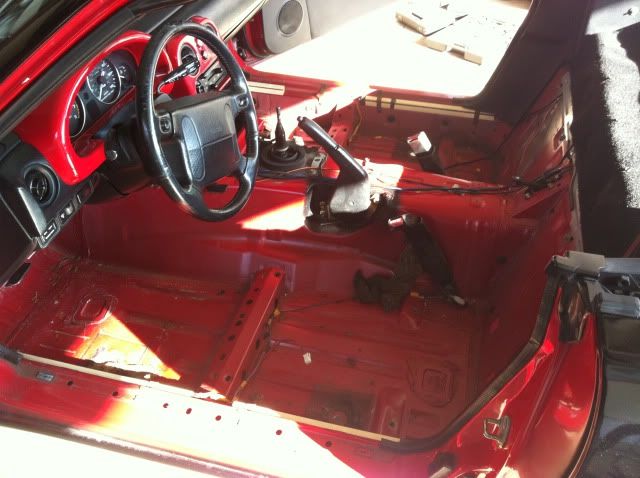 I put everything back together after tons of scrubbing and vacuuming and I felt clean :mrgreen:
March 2012:
Got a GV style lip from ebay, pretty happy with fitment. Also went to a local junkyard and got a pair of smoked signal lenses since my passenger side fell out and shattered into little pieces.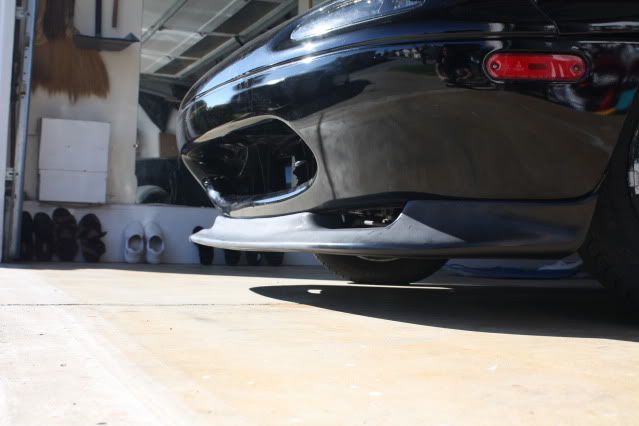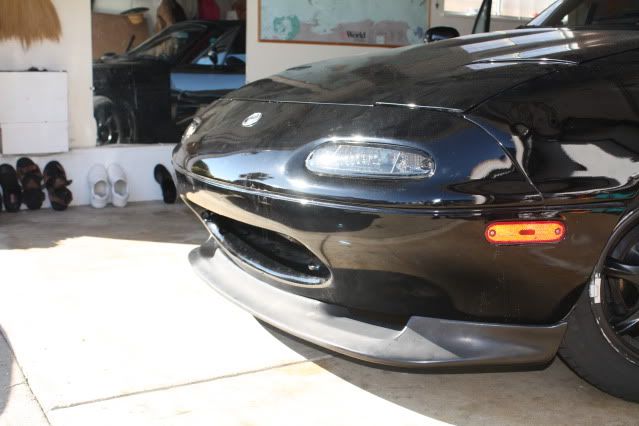 Removed those orange pedals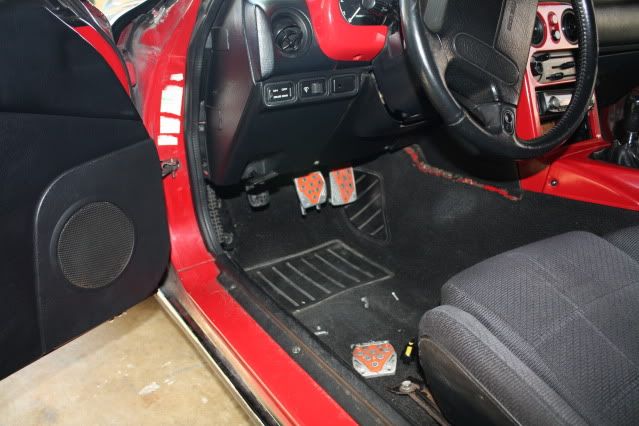 Also tried polishing the rear plastic window with a plastic cleaner compound.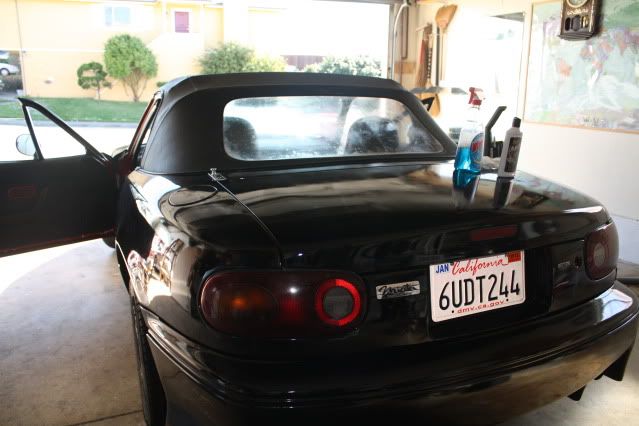 *other things not pictured: tires replaced and OEM cat replaced.
Will be updated regularly with minor things as I am still a high school student with a low income...lol.