I've always been into cars and for the longest time, I had never actually owned one. Instead, I had a truck -- a 2007 Toyota Tacoma to be exact. Believe it or not, I actually daily drove this until I got my Miata. It has since become my offroad/camping/parts vehicle.
Started life as this...
Then after an extensive build (more info
here
), became this...
​
I then picked up a second-hand 2005 Triumph Thruxton to fulfill my motorcycle fix. Again, I just couldn't leave it alone.
Started life as this...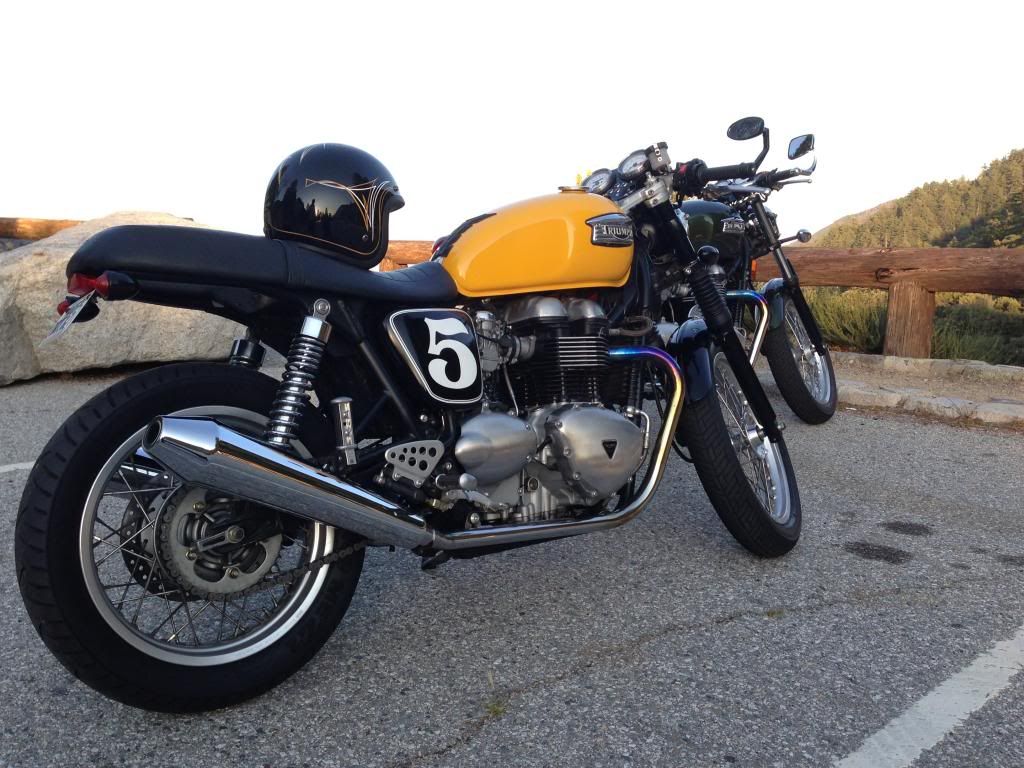 Then later became this...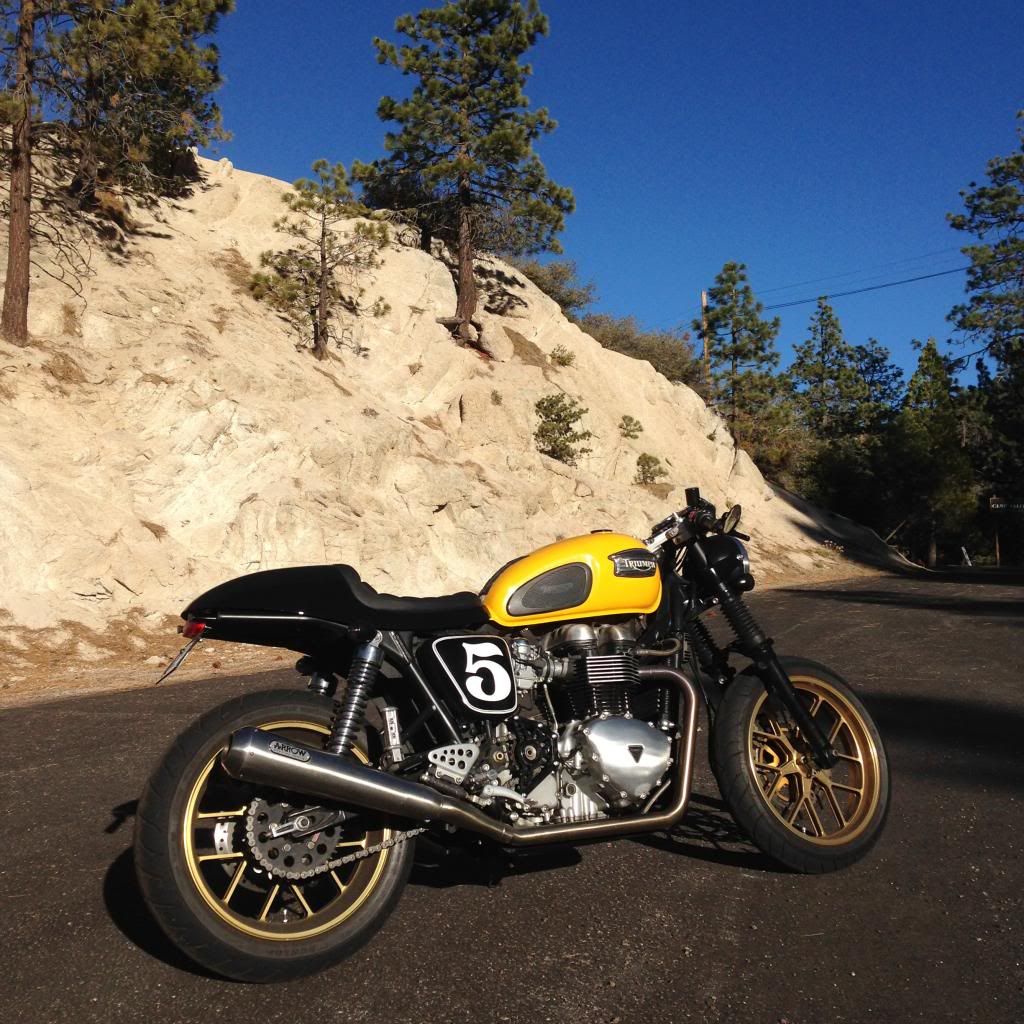 ​
Then fast-forward to February 2014, I picked up my 1997 Chase White NA8 Miata as a 25th birthday gift to myself, which was actually suiting because it was also the Miata's 25th birthday in the same year.
I had been looking around for a Miata for quite some time as a new daily driver/project then this one sort of just fell into my lap. My coworker was planning on getting something more practical and told me he was eventually going to sell his Miata. It already had a few things done to it, but most importantly, he had taken good care of it.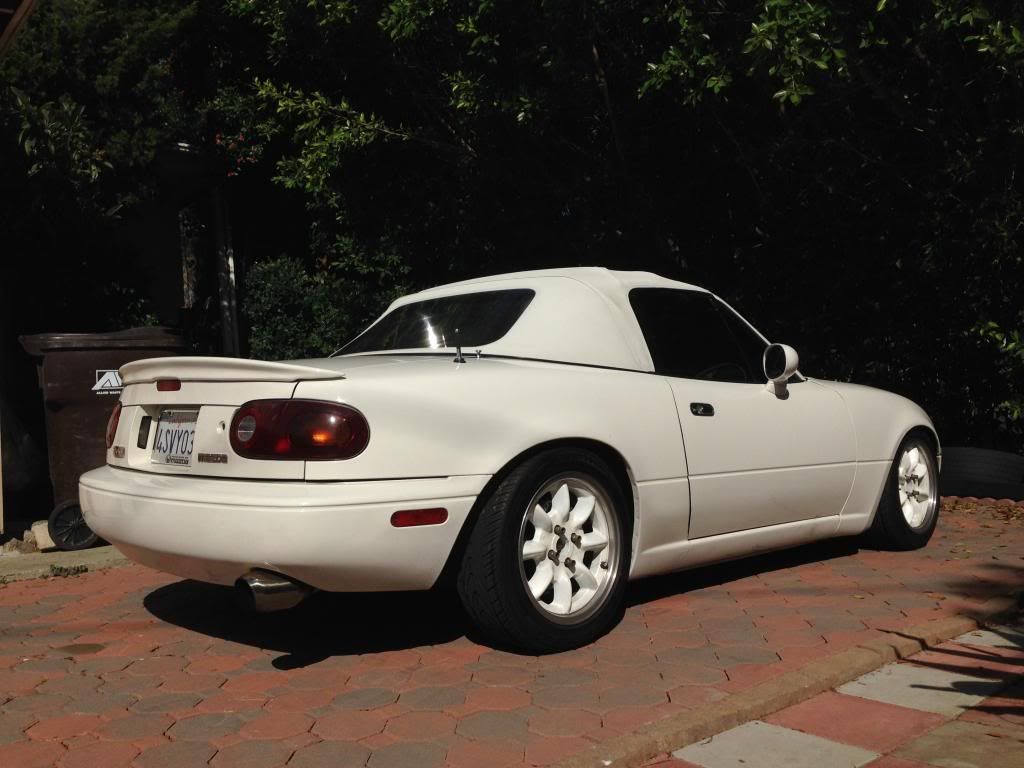 When I got the car, it already had the following:
15x7 Panasport ULs w/195/50R15 Kumho Ecstas
Jackson Racing Header
Racing Beat Intake
Unknown Aftermarket Exhaust w/Racing Beat Power Pulse Connecting Pipe
Koni Yellows w/Koni Lowering Springs
Momo Team 280mm Steering Wheel w/Momo Hub
Then only after owning it for a week, I proceeded to add a Garage Vary style front lip, Feed style side skirts, R package replica rear lip, TougeRun "duckbill" lip/spoiler, and Garage Star front plate bracket in preparation for Project-G's Annual Meet. What better way than to spend my 25th birthday with my friends and my new-to-me Miata? :icon_cheers:
Since the Project-G Annual Meet, there have been a few big changes. I finally ditched the style bar and replaced it with a Blackbird Fabworx GT3 roll bar, swapped out the Koni Yellows with BC Racing BR Type coilovers, sold the Momo steering wheel and hub and bought a Personal Grinta 330mm steering wheel and NRG short hub + NRG quick release, and more.
Here are some pictures taken by a good friend of mine. More of his work can be found
here
.
Current Mods List:
Exterior
Wings West W-Type Full Kit
Project-G Bikini Top
Project-G Quick Detach License Plate Mount
Project-G Tow Strap Mounting Bracket
Takata Tow Strap
R Package Trunk Lid
Static Nine Garage Turn Signal Intakes
Interior
Blackbird Fabworx GT3 4-Point Roll Bar
Lotus Elise Seats
Flipside Customs Lotus Seat Brackets
Personal Grinta 330mm Steering Wheel
NRG Short Hub
NRG 2.0 Quick Release
JDM Door Cards
ARC Teardrop Shift Knob
Jass Performance Drift Button
OEM Soft Top Boot Cover
Engine/Drivetrain
Jackson Racing Header
St. May Dual Shotgun Center Exit Exhaust
ARC Intake Chamber
ARC Super Induction Box
ARC Oil Cap
Project-G Precision Series 1.1 Plug Cover
Project-G Precision Series 1.1 Dipstick Handle
Garage Star Radiator Cooling Panel
Garage Star Wiper Cowl
Wheels/Tires/Suspension
16x9.5 et25 Arcane Legends
215/40R16 Yokohama S-Drives
15x7 Panasport ULs (TRACK)
195/50R15 Kumho Ecstas (TRACK)
BC Racing BR Type Coilovers
Muteki SR48 Burning Blue Neon Lug Nuts
Lighting
RS Active Type I Low Profile Headlight Housings
Garage Vary Tail Lights w/Garage Woolery Trim Rings
5000K HIDs
JDM Yellow Fog Lamps
LED License Plate Lights
To Be Installed/On The Way