Discussion Starter
·
#1
·
As not to hijack another's thread, I thought I would start a new one.
I mentioned in the "suede dash" thread that I had done one of my doors. I was asked a few questions, so here are some pics.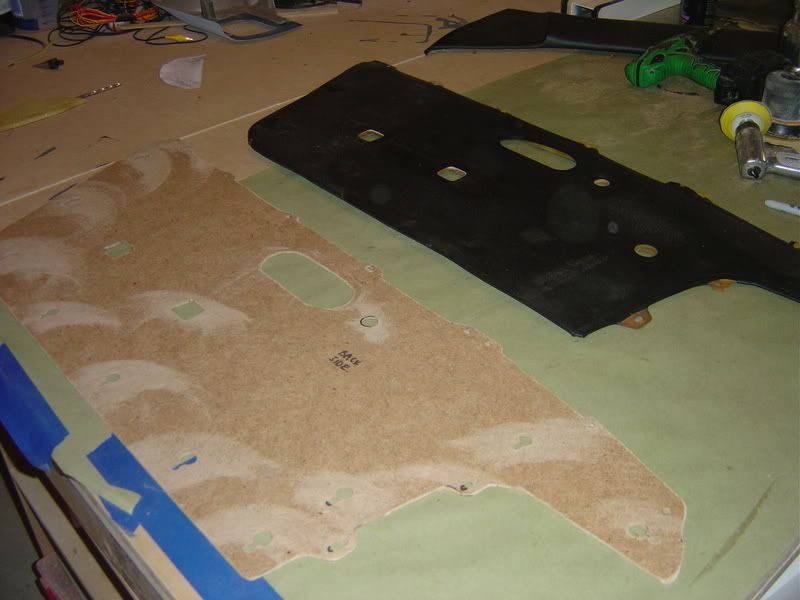 Above: Traced the stock panel on some 1/8 wood, and cut it out with the jigsaw.
Above: Covered the panel with 1/8" foam, and spray glued the panel and the suede.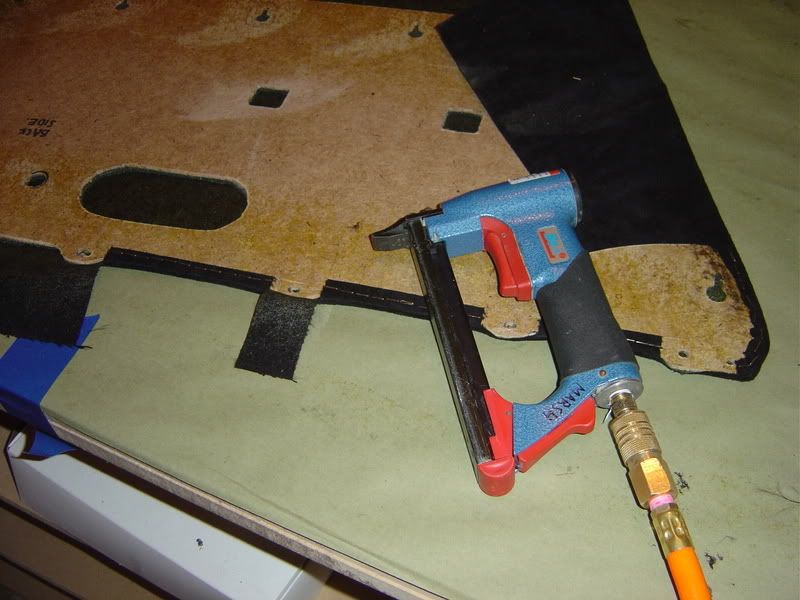 Above: Used staples to hold the suede in place. The glue holds it, but this id just to make sure.
Now, before I add the "finished" picture, I have to clarify a few things...
1) I KNOW suede is not for everyone....I am still trying to decide if its for me.
2) I am a HORRIBLE photographer....especially after spending the day with my Mom and Mother-in-Law (Easter stuff), then 3 hours worth of spray glue fumes.
3) I like the armrest...I'm sort of lazy, and use it every time I drive.
4) I know the armrest looks a bit "out of place" with it being "shiney". I have an idea for a "fix" that I will try later in the week. If it works, great. If not, I will remake new ones that I can actually recover.
Here goes.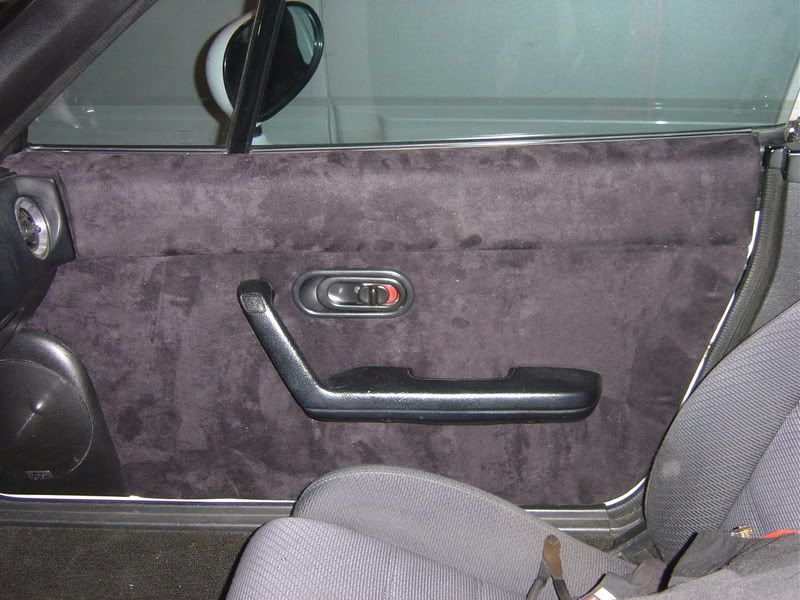 More details can be found here:
http://www.cardomain.com/ride/1172695/7
John