Decided to post up a build log of my other side project aside from my 13b NB.
It's a 93 Ford Festiva...aka Mazda 121. I know most of you are like WTF!!! lol and I understand, but I love these little shitboxes. Picked up this gem with 38k original miles for 1200 bucks.
Here it is with the old A-Team paint scheme me and a friend dreamed up one afternoon lol. Sitting on stock wheels and ebay civic coilovers. Snazzy I know!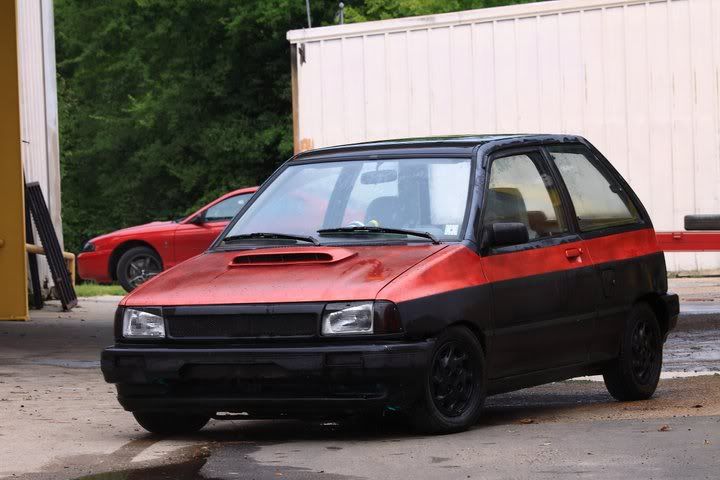 Threw on my xxr527s for laughs...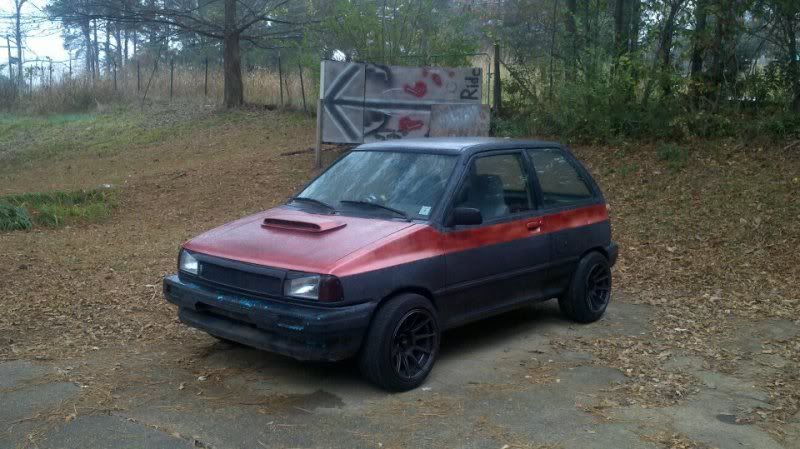 Got a wild hair and spent a whopping 47 dollars building the most ghetto turbo setup ever in the history of history...all of which was purchased from home depot.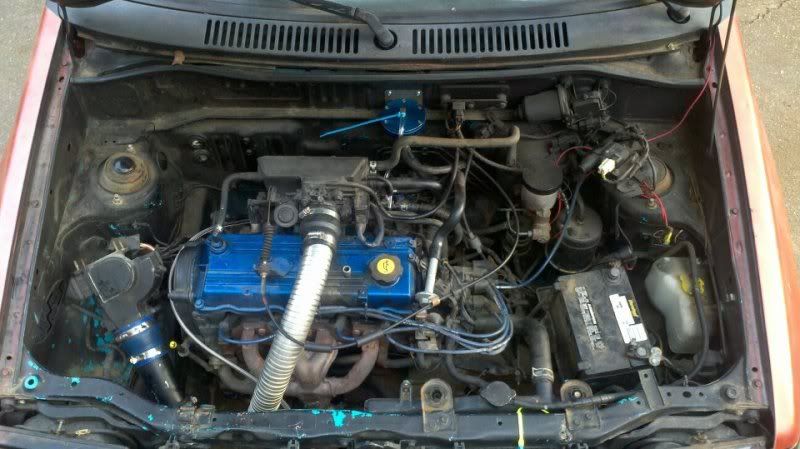 Raced a full bolt on sn95 mustang...barely lost due to my clutch not holding the new found POWAAAAA!!!! LOL
http://www.youtube.com/watch?v=sRESiTob7sg
Decided to get rid of the A-team paint scheme and do a Olive drab/black scheme. Pulled the hell ot of my fenders and stuck the 527s back on and lowered it. the 195/50s look like monster truck tires lol. Also fitted some vw golf mk2 raceland coilovers.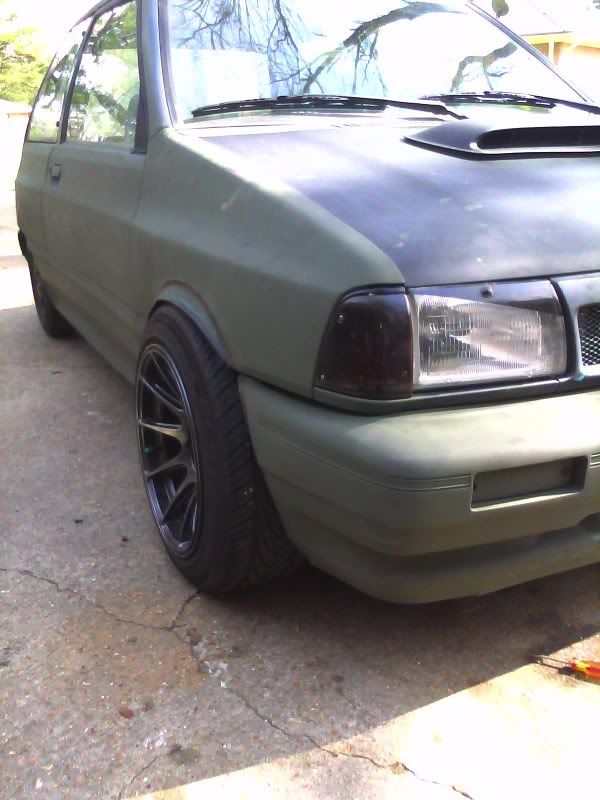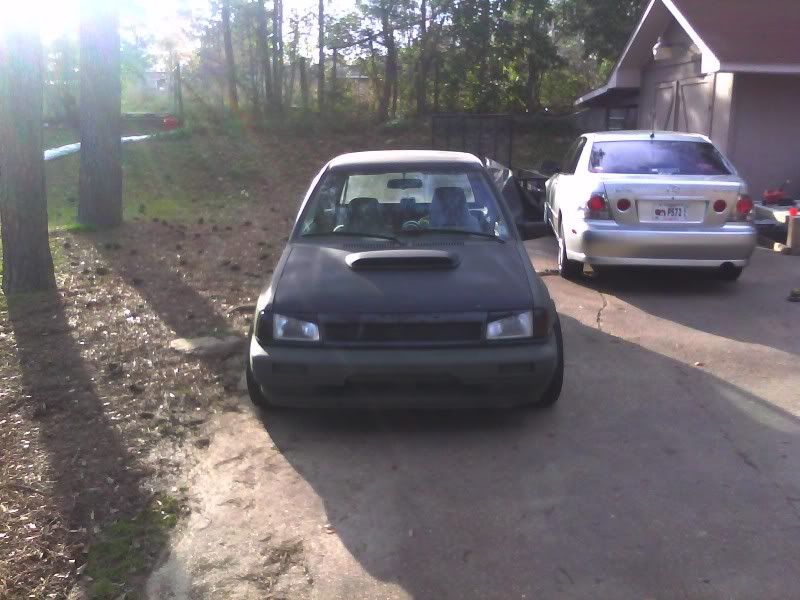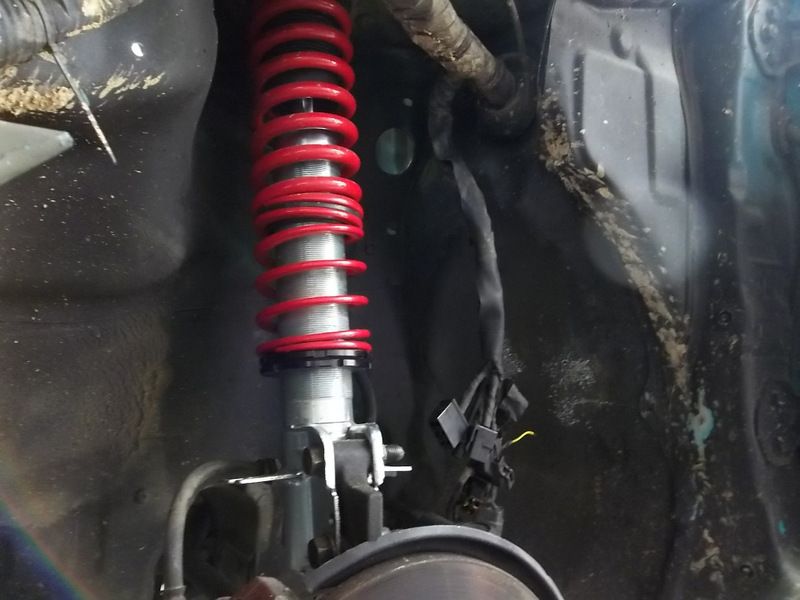 Pulled the stock 1.3l b3 out and dropped in a BP01 B8 1.8l out of a 94 protege. Also painted the bay and did a wire tuck while the motor was out....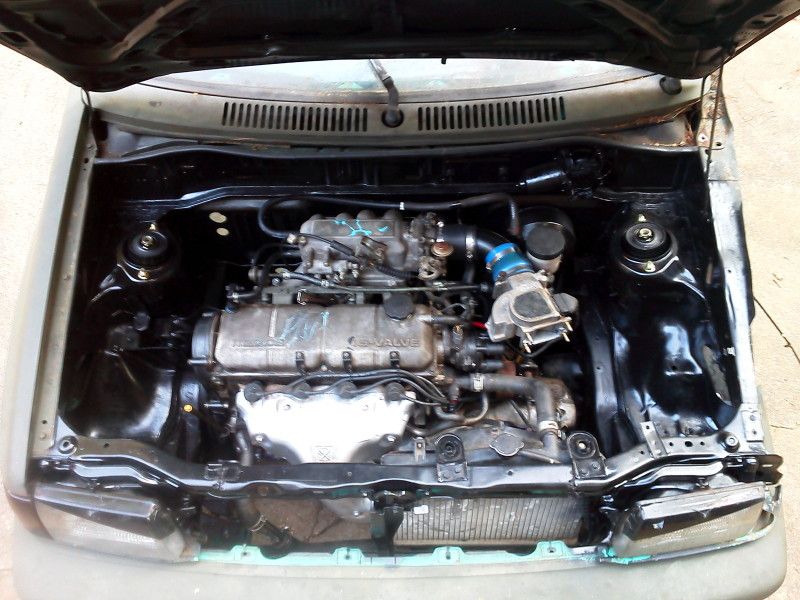 And this bring us to the present day. There will be much more to come!
I have new wheels coming shortly, will be doing interior work, and fitting some bolt on flares.