Discussion Starter
·
#1
·
My old build thread was about the life and death of my old NA (Even though my friend is rebuilding her for chump car) I feel that it's out of place to keep using that thread. So here's a new one for my NB. If you haven't followed my build before, I'll start from the beginning. I had this car for a little under a year now and transferred a few parts from my old NA over to it.
The car is a 2002 LS 5 speed without abs. It has the sport bracing and sport brakes.
Here's the car when I first got it. I just threw on my NA's hard top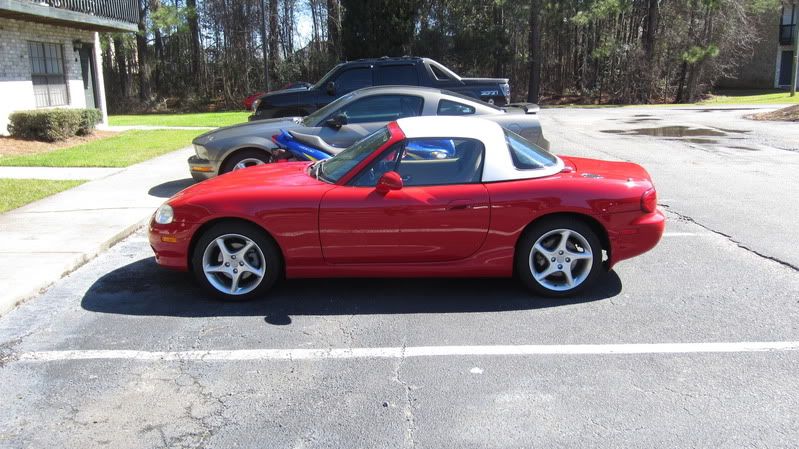 Then I put on my old JIC's and lowered it. I also got the hardtop colored matched.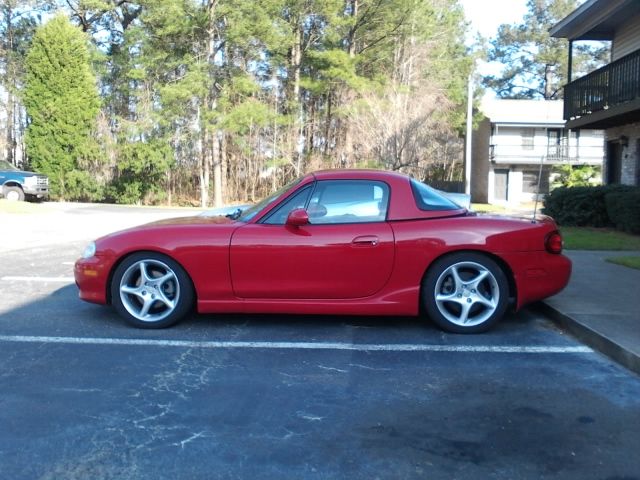 I wasn't really looking for a hardtop spoiler but one fell into my hands for a good price so I picked it up.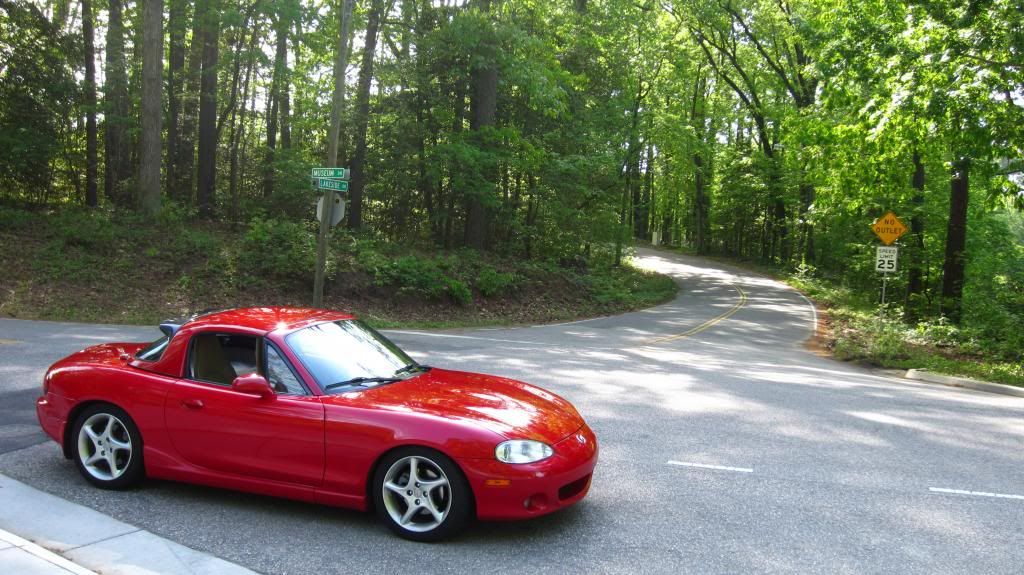 Picked up some old Super Advans and rocked the **** out of them.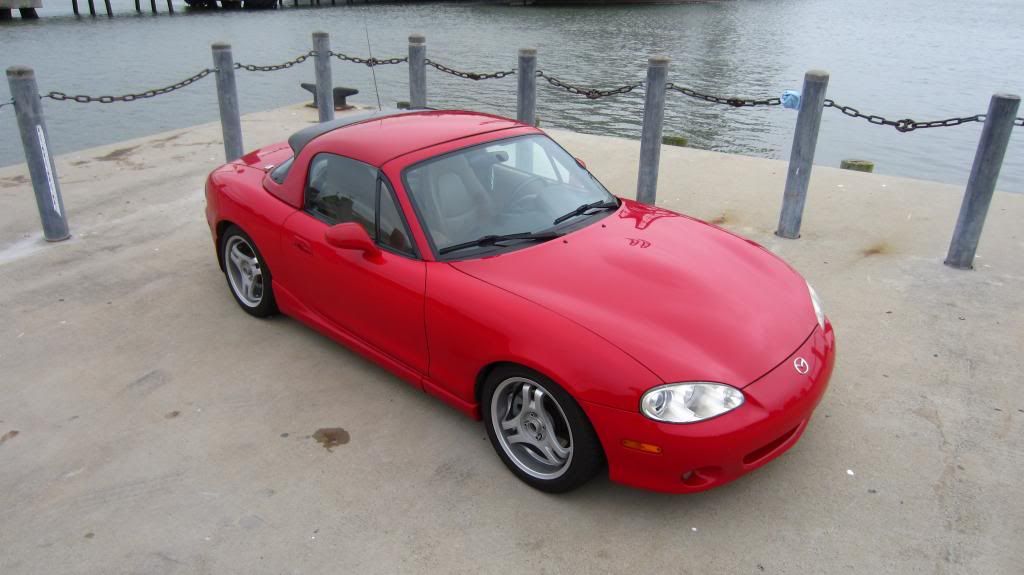 Painted my roll bar white and installed it. Also added 20mm spacers all around to help with the Advan's weak offset.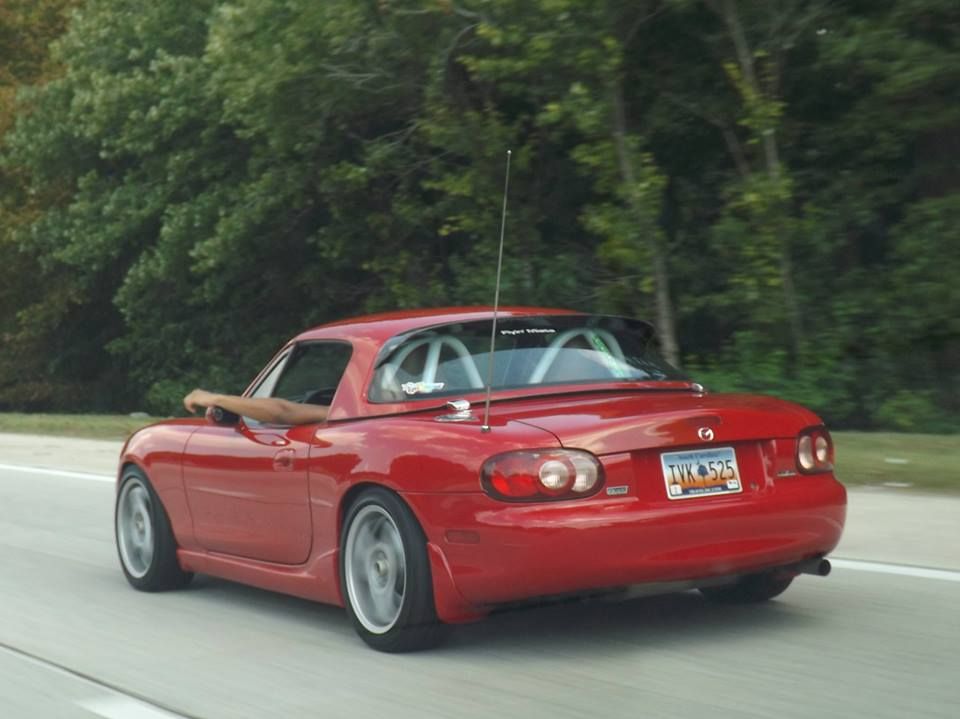 Did some Auto X's here and there. I did alright. One of my coilovers are blown at this point and I'm on old DZ101's. Just went out and hoon'd it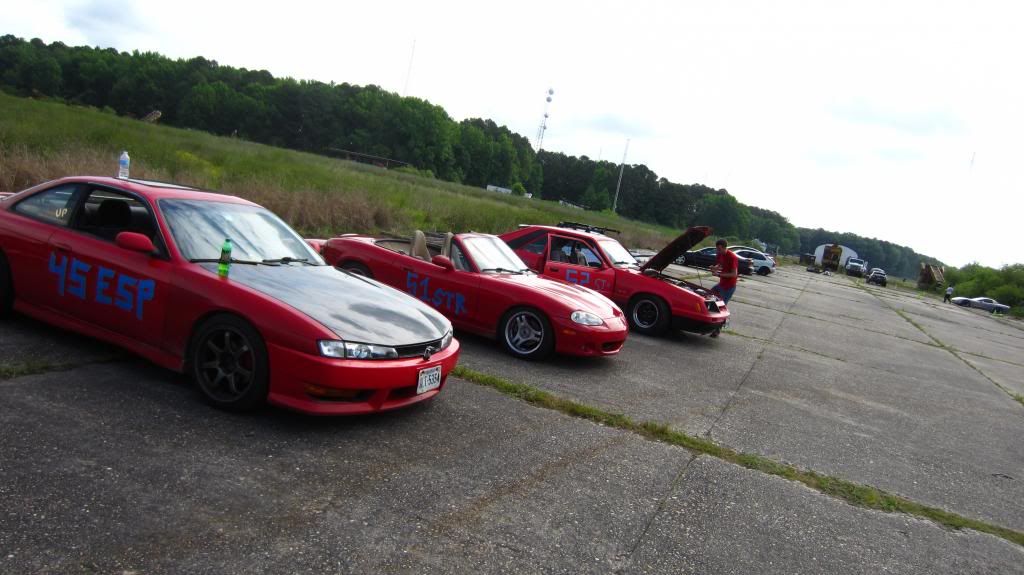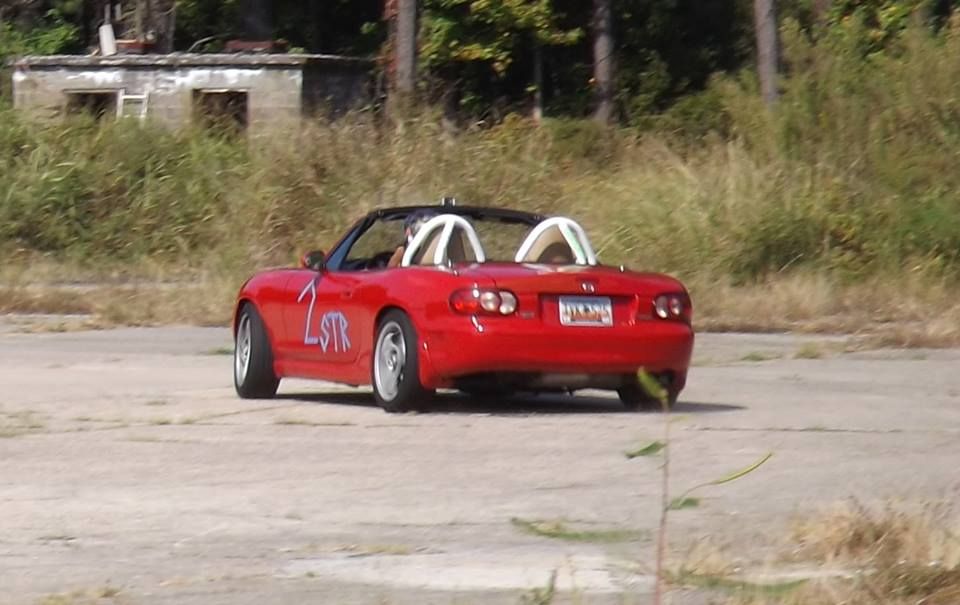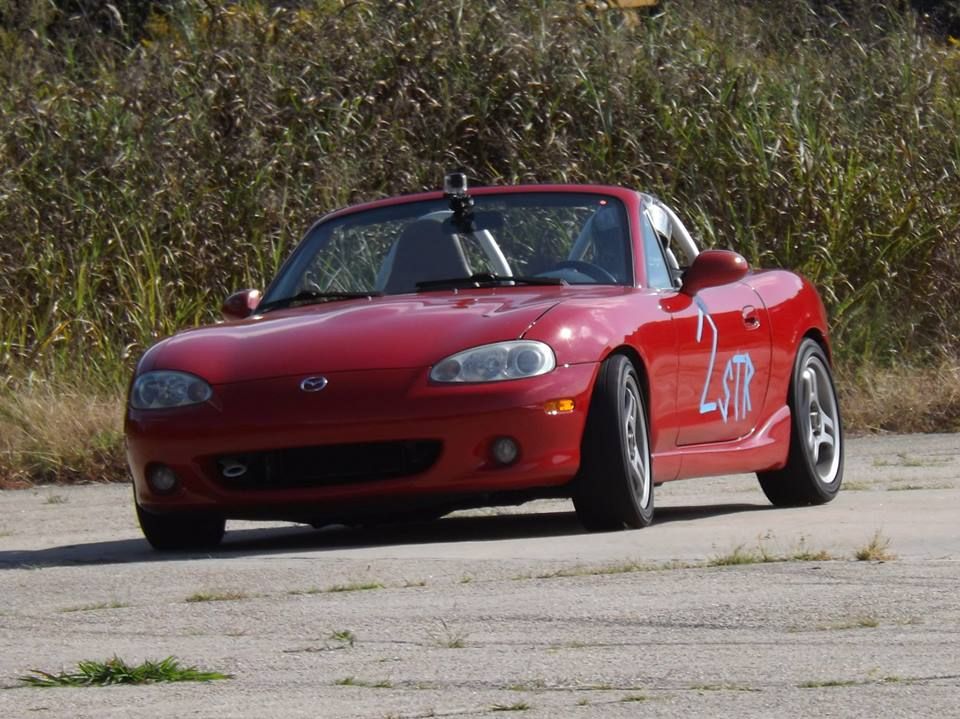 Did some back road bombing with a few friends.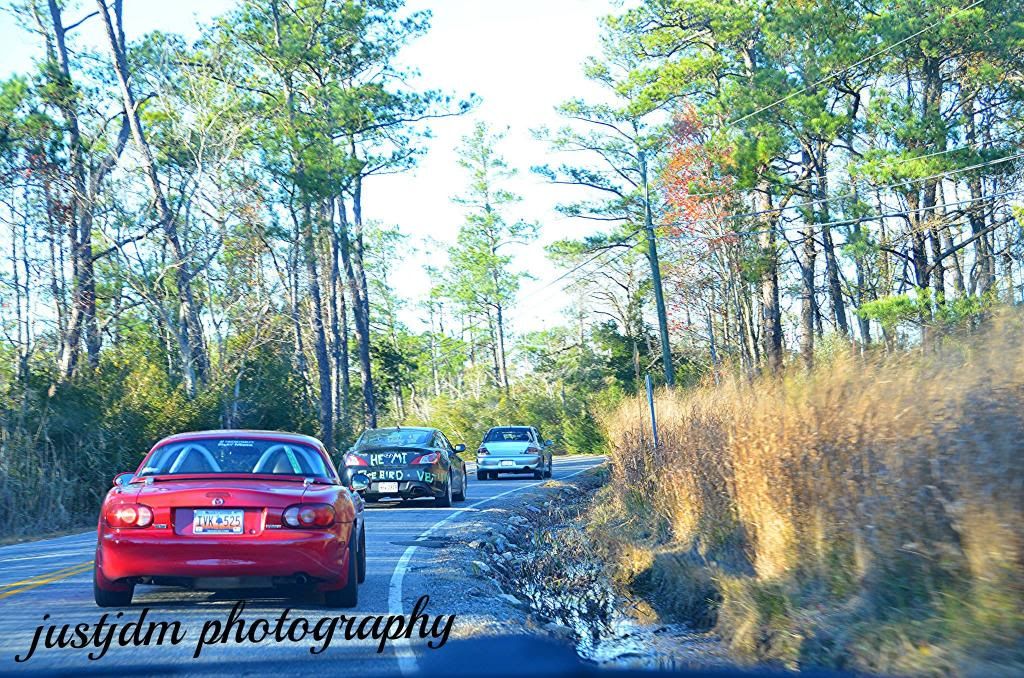 Came across a mazdaspeed lip and plastidipped the Advans bronze for that "MAD JDM" look.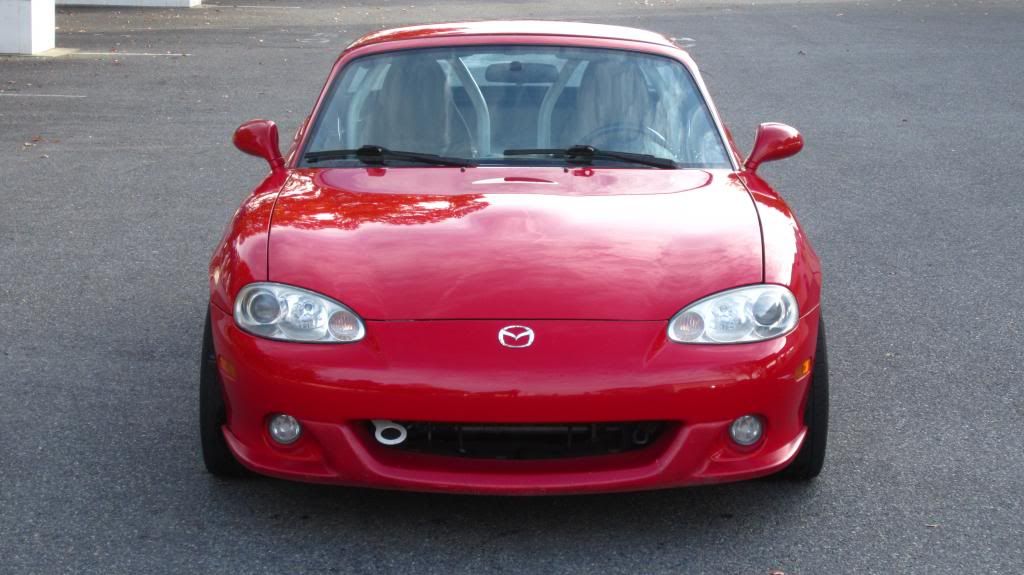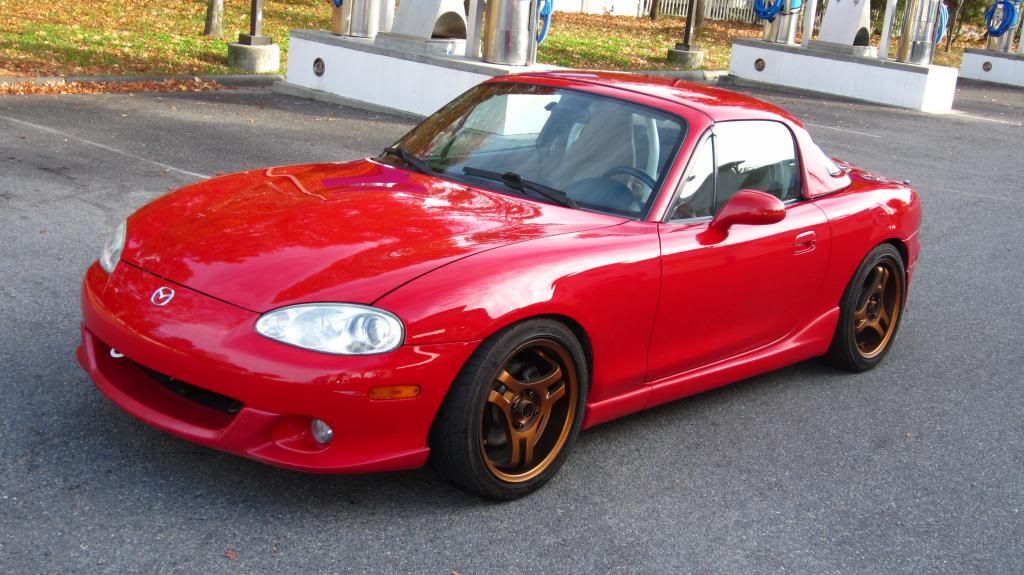 And that's how my car currently sits. I've been saving money and spending a lot of time out at sea (Thank you Navy).