I'm just going to go with OEM. I need to get an OEM ToB and Pilot Bearing, along with the Rear Main and Tranny seals anyway. IMHO, seals should ALWAYS be OEM.

Next decision is what clutch to buy. I was going to buy a 1.8 ACT Prolite, but the sale (temporarily, at least) fell through. I was really wanting to go 1.6L, but the deal on the ACT was hard to pass up. Now that I haven't heard from the guy in a week, I'm not sure what to do. I really need to get going on this because I'm nervous to drive the car with all the racket that stupid bearing is making.
Keep driving the car. No biggie.
Buy this flywheel. This is what is presently in Julie's car and driving fine.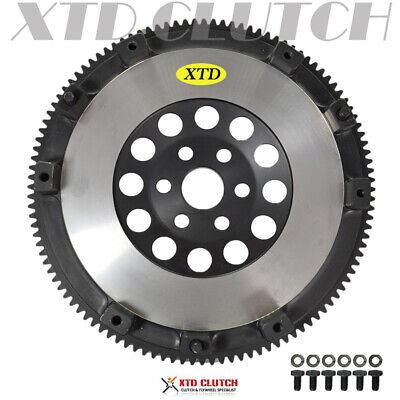 XTD® PROLITE 10LBS FLYWHEEL. 1994 - 2005 Mazda Miata MX-5 (1.8L 4cyl DOHC). 2004 - 2005 Mazda Mazdaspeed Miata (1.8L 4cyl DOHC Turbo). XTD Flywheels are made using the highest quality, most modern materials available.
Buy an oem stock replacement clutch kit while you are at it for an oem like pedal feel. I think an OEM clutch kit comes with the oem Pilot bearing and TOB already.