Ola Club Roadster! I just picked a 92 NA last week and I enjoy forum/build threads so here we go.
Background: I have really been wanting a "tune car" to cruise around like the old days for the past year or so. I own a Evo IX that as of last year has been turned into a full blown Time Attack car, The Evo is still tagged and registered but it is so stupid to drive. I also own a 97 ITR but I fear driving/leaving it in public places. I tossed around the idea of buying a S2000 for along time because I wanted something light, rwd. As of last week it occurred to me that an S2000 really isn't in the cards for me due to their cost. So whats cheap, light, rwd and gay? A lil red Mazda Miata of course! I owned/ raced a 96 Spec Miata a few years back (I wish I never sold that car). My quest to find one started about a week ago (after I convinced the wife) and my only requirements for the car were: NA chassis, straight body, zero rust, non-butcherd and running.
The Evo:
The ITR: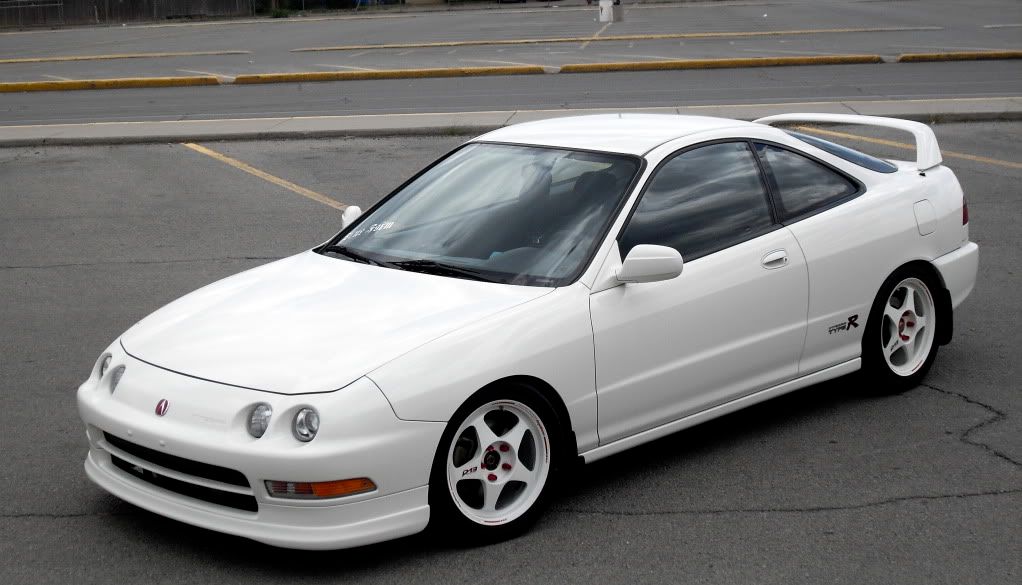 Fast forward and I picked the car you see in the pictures. The car is a 1992 with 180,xxx miles, jacked paint, show chrome roll hoop thing, bitchin american racing wheels with tires from 1986. The good is the car was very well taken care of mechanically: New brake rotors, plugs, hoses, timing belt, new glass soft top etc.
So what are plans and goals? I want to get back to my roots and build a fun lil car to cruise on the weekend and maybe take to the track. I am also using this car to learn body work as I am going to respray the car myself, this is something I have been wanting to do for a along time. On to the pics: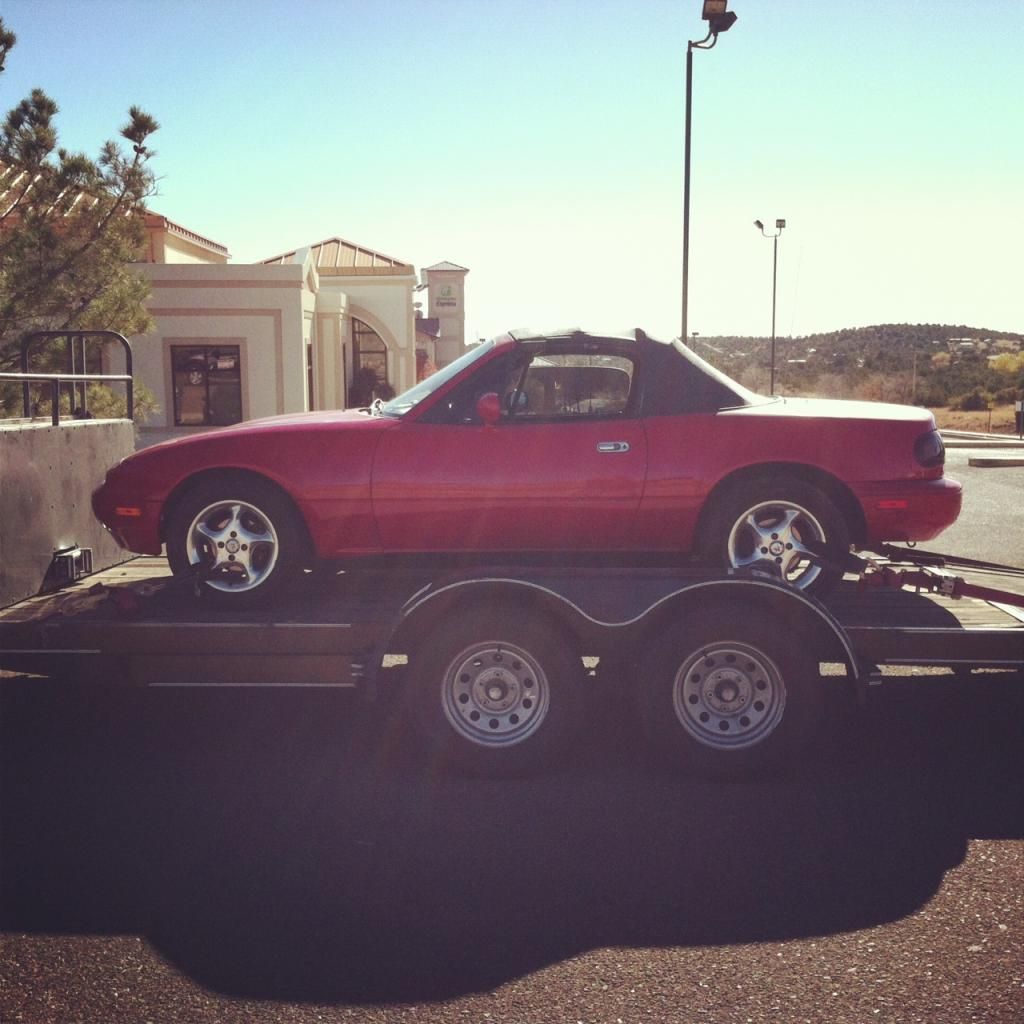 Picking her up.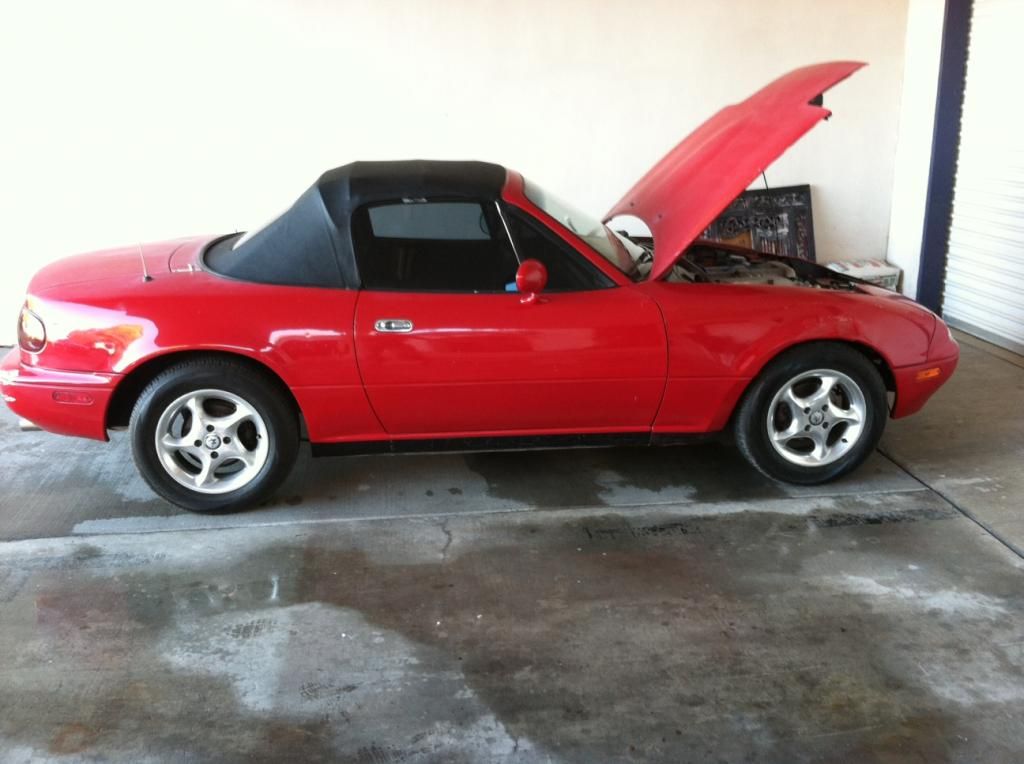 The bad side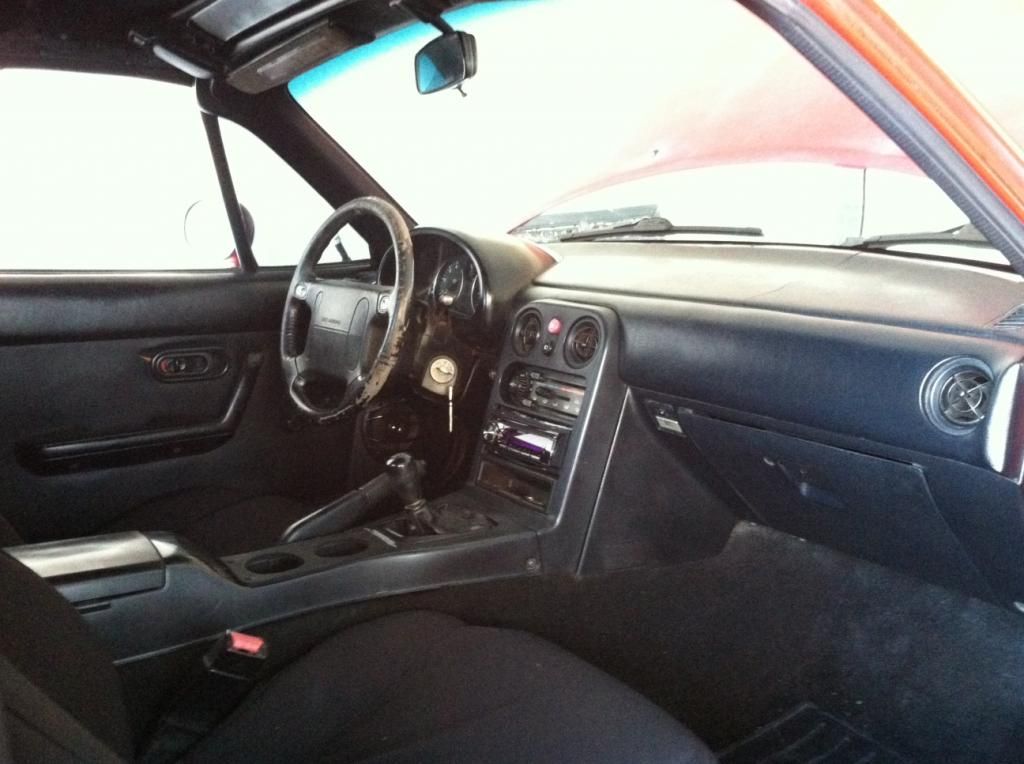 Complete interior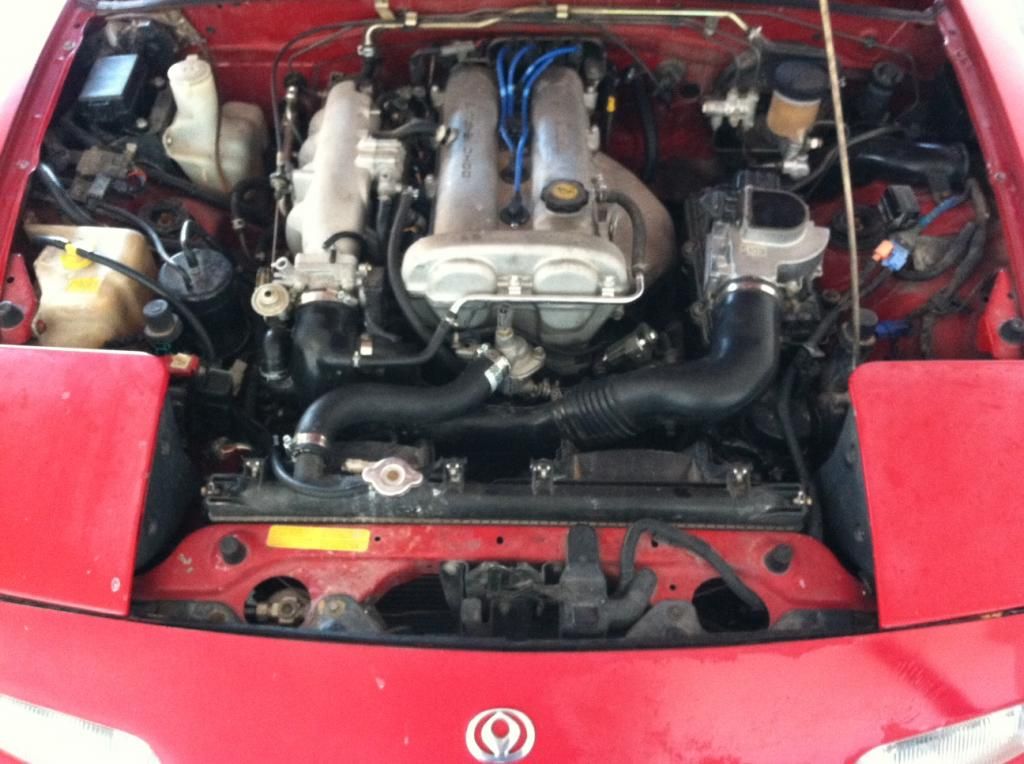 1.6 power house.
Parts I have already have/on order: TR Motorsports C1 15x8 +20, 225/45/15 RS3's, AK V1 flares, AK V2 trunk, Knock-off GV lip, misc interior parts. In the search for coilovers, I haven't decided what to buy. Stay tuned for updates and pics.
Peace, Tim