So I figured I have owned my car for about a year now, and I would like to have somewhere to see all the stages.
So now I start my painfully slow build.
I don't have any pictures of when I got it so I'll post some of the first thing I did to it, my wire tuck.
I guess I should add that the tuck was done within the first month I got the car, about a year ago.
Dirty slut before.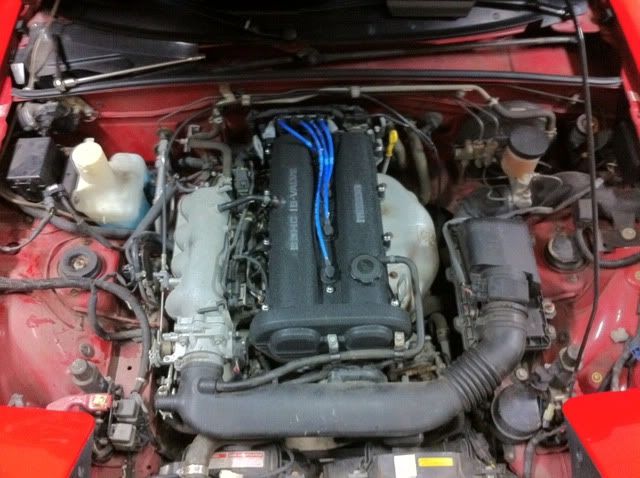 Only during pictures I have.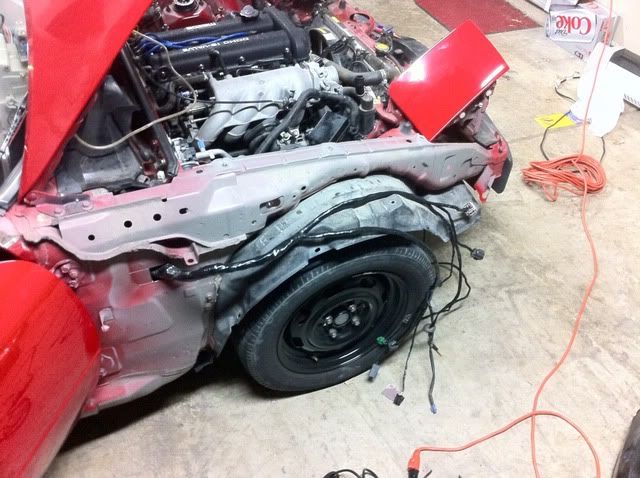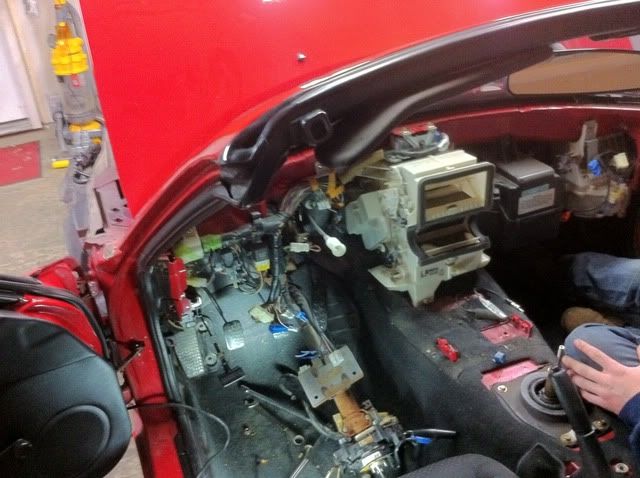 After about a week of working really slow, it is still dirty I will grab a bunch of GOOD pictures in its current state.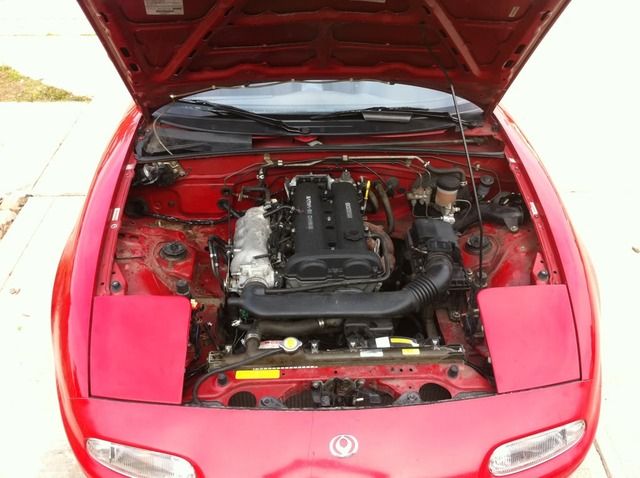 Here is what I got accomplished tonight.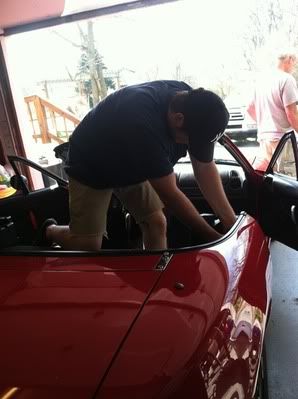 Again, I have done a bunch of cleaning and refreshing and a few little things here and there. This is more for me but if I cure some peoples boredom while I am at it cool beans.
Somethings I have done.
Buffed the entire car (Used to be pink from oxidation)
Pulled out A/C, PS, Radio Soft top.
Bought the HT
!njoy DD blanking plate
!njoy visor plates
Garagestar HT brackets
RyanXstorey made me a shifter extender
Buddy Club shift knob
Foamectomy on the driver seat
Again I am pretty broke, and it is a slow process but I will put in here what I have done.
Goal for right now is to get it ready for the track by May 19th, its is close we will have to see what happens.
The things on the to do list for that are:
Install the Exintake cam and my Gates timing belt kit.
Rad and lines refresh.
Tires and wheels.
POSSIBLY brakes.
Its a longshot but I don't want to miss the first date. I got to get on my second job game.