Discussion Starter
•
#1
•
Back by popular demand, RyokuRob's 2014 Tow Hook Group Buy!!!
(Everyone's favorite Miata Tow Hook)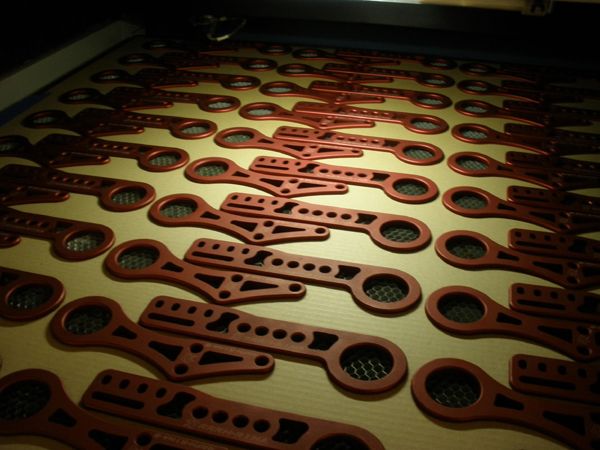 As many of you have learned, Rob does his Tow Hooks in small batches through out the year, so if you are considering getting a set, now's the time to jump on. We had so many people try to get in after it was finished last time. So don't let this one pass you by. It's been over a year since his last one.
The Fronts are the same for both NA and NB Models as shown above.
For this run there will be 5 colors offered: Red, Blue, Black, Purple, and Gold. Raw is also available.
This year it is looking like there will be very little to no etching.
NA Type 1 Shown Above
For this run, Rob is offering both the NA Type 1 (Shown Above) and also the NA Type 2 (Shown Below) for the NA Rear.The previous design was slightly taller where it makes it way under the rear bumper. On a stock height car it didn't make a difference, but once he started testing on Project-G's red miata, there was too much loss of ground clearance. It was apparent it was an issue. Now he has introduced a new design and has gained another 5/16" of clearance and it made a definite difference.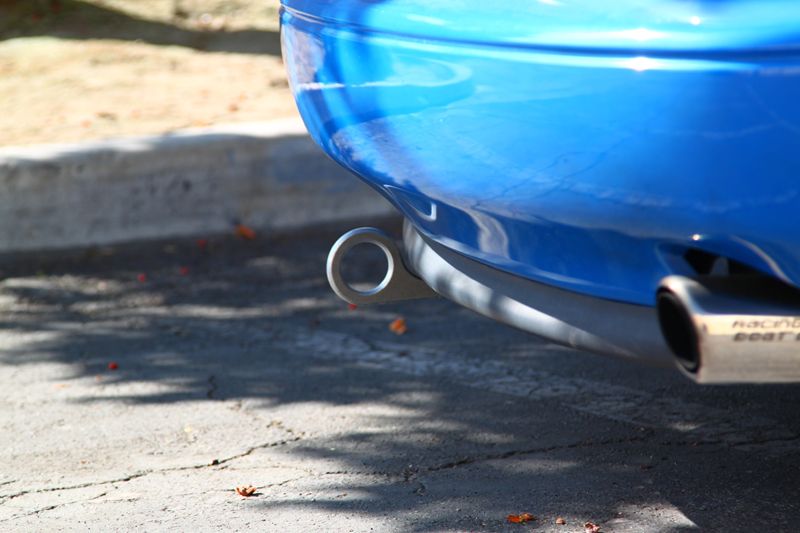 NA Type 2 Shown Above. There are 3 mounting positions: Standard Stock Bumper, R-Package Rear Lip, and Custom Cut Bumper.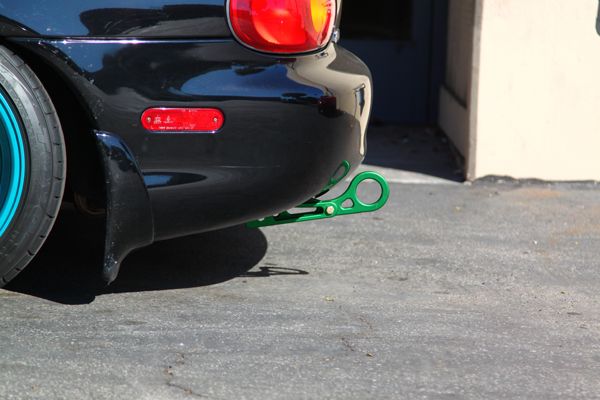 NB Rear Shown Above
Each order comes as a set with both front and rear tow hook sets, and includes all the necessary hardware.
NA Sets come with your choice of Type 1 or Type 2 Rear (Default - Type 1, Unless noted otherwise)
Pricing:
$85 NA Set (Front and Rear w/ Mounting Hardware)
$90 NB Set (Front and Rear w/ Mounting Hardware)
Pre-Order in shop cash - Save $8
Single item pricing:
Single Front Tow Hook NA or NB - $50
Single Rear Tow Hook NA - $50
Single Rear Tow Hook NB - $55
Pre-Order in shop cash - Save $4
Shipping:
$6 flat rate Con US.
$19 flat rate International (Canada Included)
Local Pickup Available
Please send a PM (To BlueMiata) titled "Ryoku Rob Tow Hooks" and provide the following information:
1. Product Configuration. Example - (NA / Rear / Type 1 / Red) or (NA Kit / Type 2 / Red)
2. Preferred Contact Email Address
3. Full Name
4. Shipping Address / Will Call
5. Contact Phone Number (Cell Preferred)
Once we have your information, you will receive further instructions on how to submit payment.
We planning to start fabrication toward the end of May, so we are giving you guys plenty of time to get in on this.
Expected ship date to be determined closer to fabrication.