Discussion Starter
·
#1
·
I've had thoughts of selling my car, although not sure the money is there to buy anything I'd rather have, but Im still curious what it'd be worth. I've got some numbers bouncing around my head, but I'm sure it'd be tough to find a buyer. Curious what others would think it's worth, or hell, if someone wants to make an offer...
Car:
10th AE
Stock 6 speed
Stock 3.90 Torsen rearend
141,000 miles
Clean title, in hand
Power:
'95 bottom end, Eagle Rods, stock '99 Head
~10,000 miles on built motor
GT2871 turbo @ 19psi, dyno'd 332whp, 303wtq
BEGI cast manifold
ARTech 3" turboback, large Magnaflow Muffler, very quiet
Braineak Built MS2 ECU
Toyota COPS
BEGI charge piping and intercooler
Deatschwerks 660cc injectors
Walbro 255 fuel pump
ACT Xtreme pressure plate and performance disk
Suspension:
16"x7" Volk white TE37's
215/45/16 Kumho XS tires (500 miles)
RB Sways
Raceland Coilovers
Other:
Bossfrog Clearview Rollbar
The car is daily driven, and has been since I bought it 4 years ago at 103k miles. The car looks amazing from 10 feet away; closer you can see the paint is fading a bit and there are some scratches and rock chips. Top is in great shape, about a year old. I deleted the power steering, but the car retains AC, which works great. I swapped the built '95 bottom end into the car because I had it leftover from a previous project. I have the stock '99 bottom end sitting in my garage, in perfect working order, that could be included in the sale if interested. Stock wheels with good condition tires would come with the sale as well.
I took the car to a local drag strip last summer on 205 Nitto Neo-Gens, the car ran a best of 12.7 @ 114, spinning pretty bad through 1st and 2nd gear. There have been a few tweaks since then to pick up a little power so I'd expect the car to be a little quicker now.
Dyno:
FWIW, AFR's are tuned ~0.5 richer than dyno reads, dyno operator said this is typical compared to their "tip of the exhaust" reading.
Recent Pics: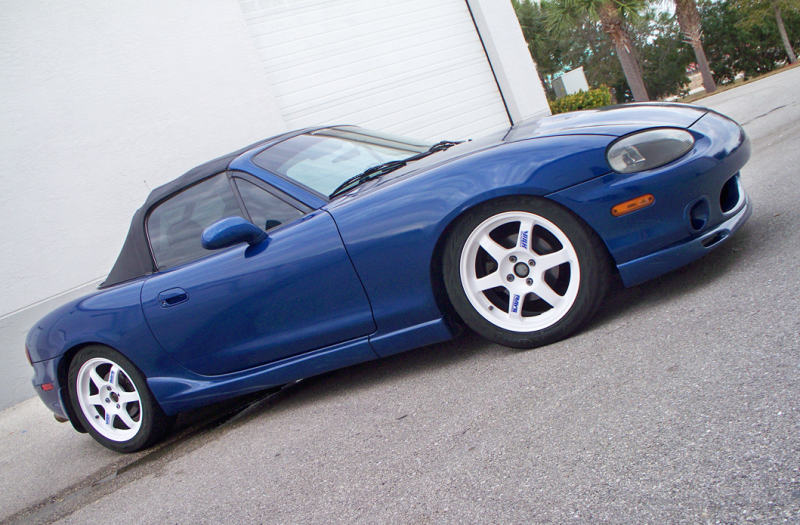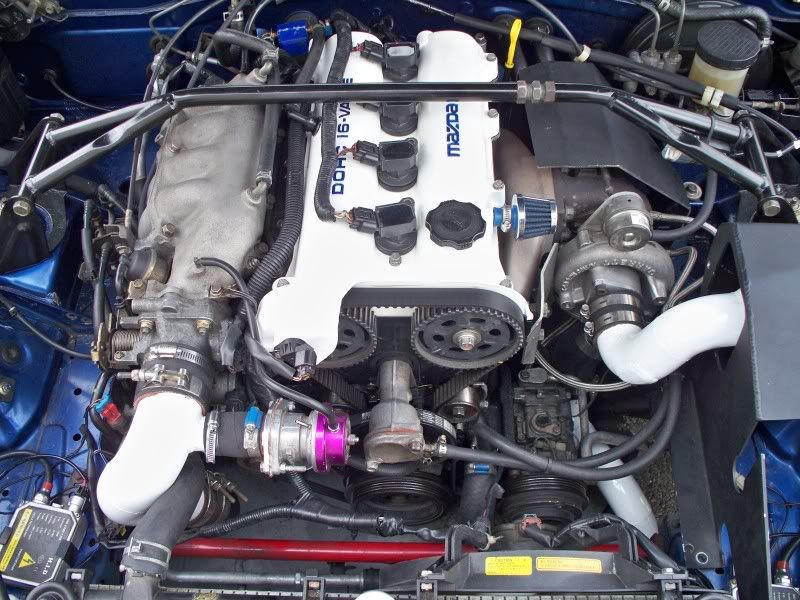 Any questions, let me know and I'll do my best to answer them.