Discussion Starter
•
#1
•
Remember
Project 707
? It was a car I built a few years ago for a friend, using a lot of Porsche touches. Fuchs wheels, 356 Aero mirrors, an unusual paint job, 914 seats, etc.
Anyhow, I've been working with Adam aka Revlimiter on a few different projects, and figured it would be fun to do a set of Porsche-style gauges for it. He got right into it - as he does - and we came up with a set of super-cool gauges for the car.
I'm going to use a set of orange needles from a white-faced NB cluster with the ends sharpened, like the original VDO style. The car already has a MOMO Prototipo and a custom shift knob along with the 914 seats mentioned earlier. Here's what the 911 gauges look like, although we ended up pulling cues from a few decades worth of Porsches.
If you've never worked with Adam on a set of custom gauges, it's a lot of fun. We passed a bunch of ideas back and forth. Luckily, Eric was game for odd German markings so we were able to use TANK and DRUCK for the fuel and oil pressure gauges. This made Adam very happy.
The end result arrived a couple of days ago, and Adam did his usual stellar job of photography on his end. They're gorgeous - but they don't really look modified. They just look right. Very clean, very readable, but if you didn't know Miatas you'd probably think they were stock. And honestly, that's not easy to do. It's exactly how they should look - if Porsche had built this car, this is the gauge set they would have installed. Perfect.
You can read Revlimiter's side of the story on his blog.
And now, more images, shamelessly stolen from Adam's site.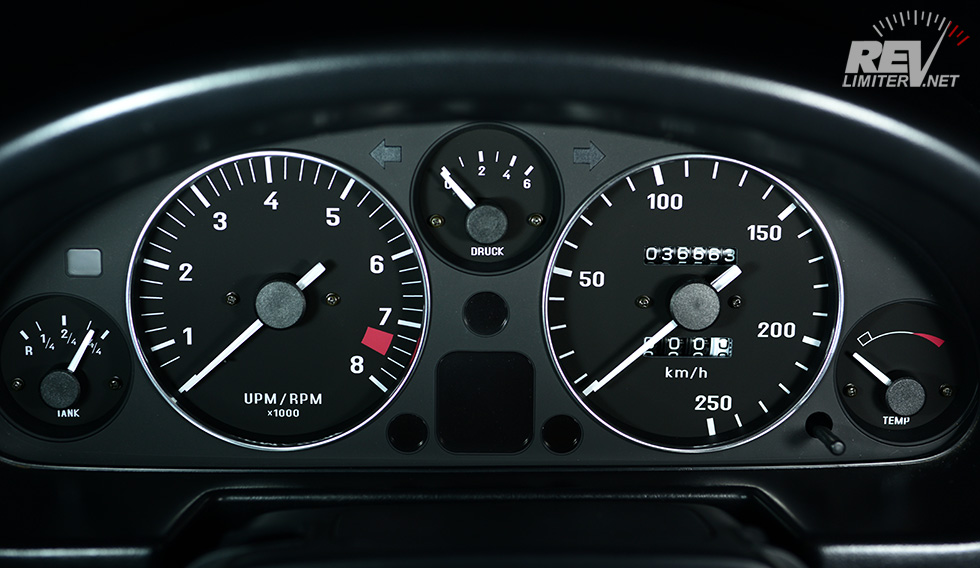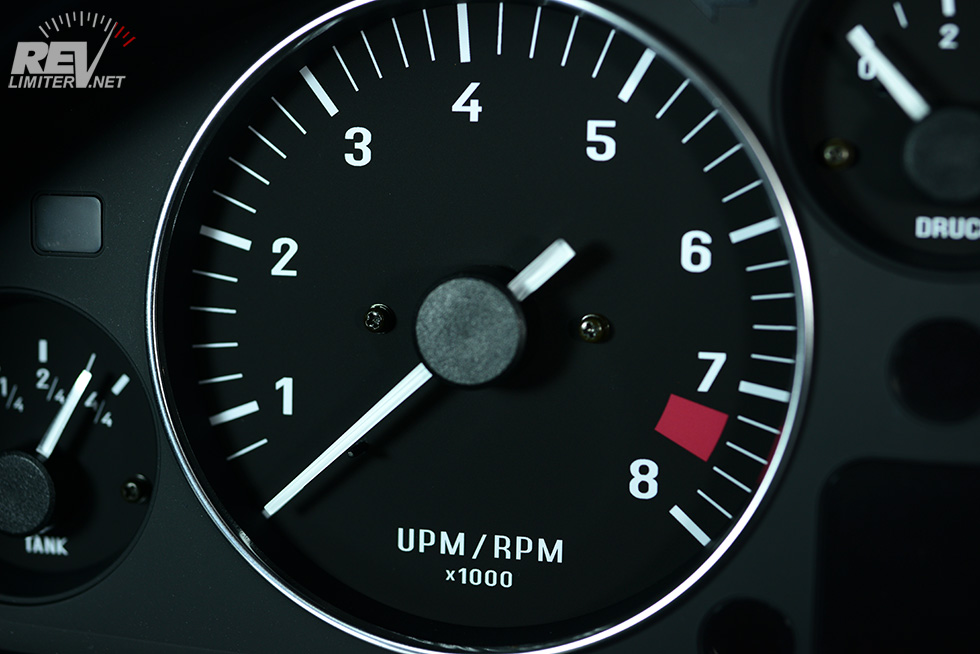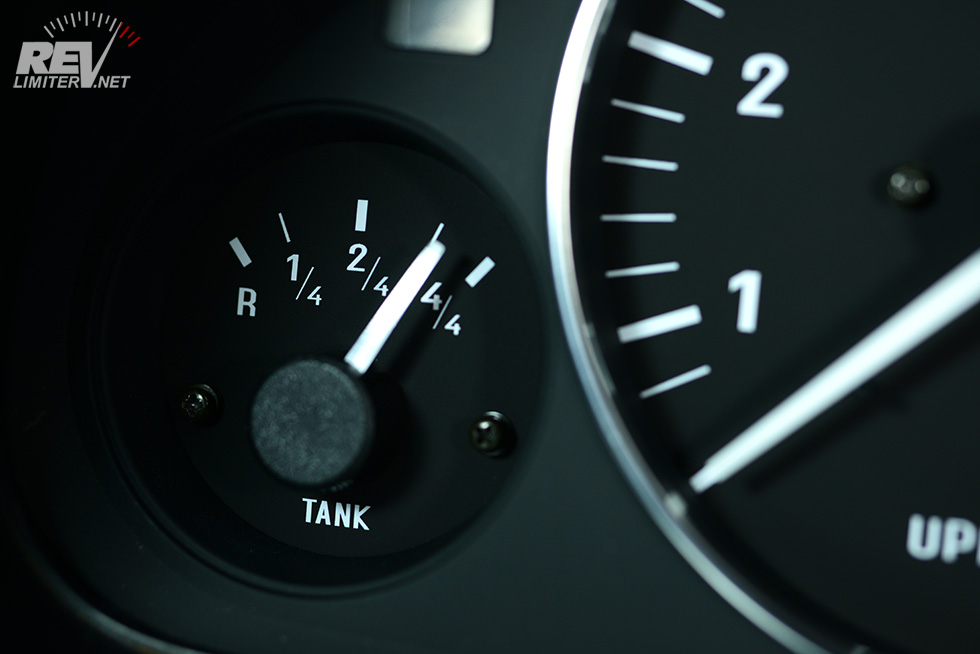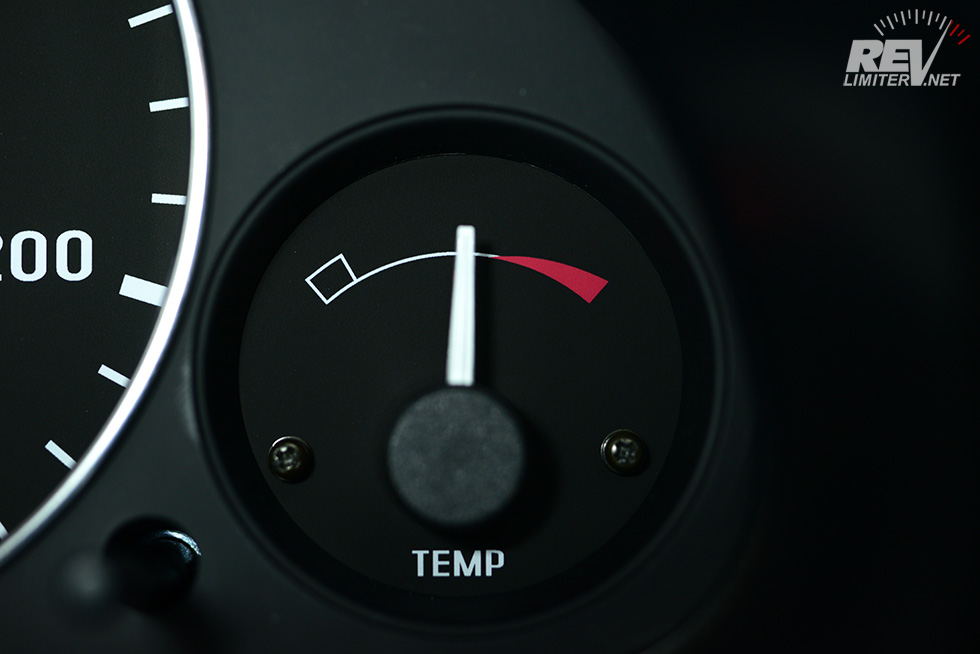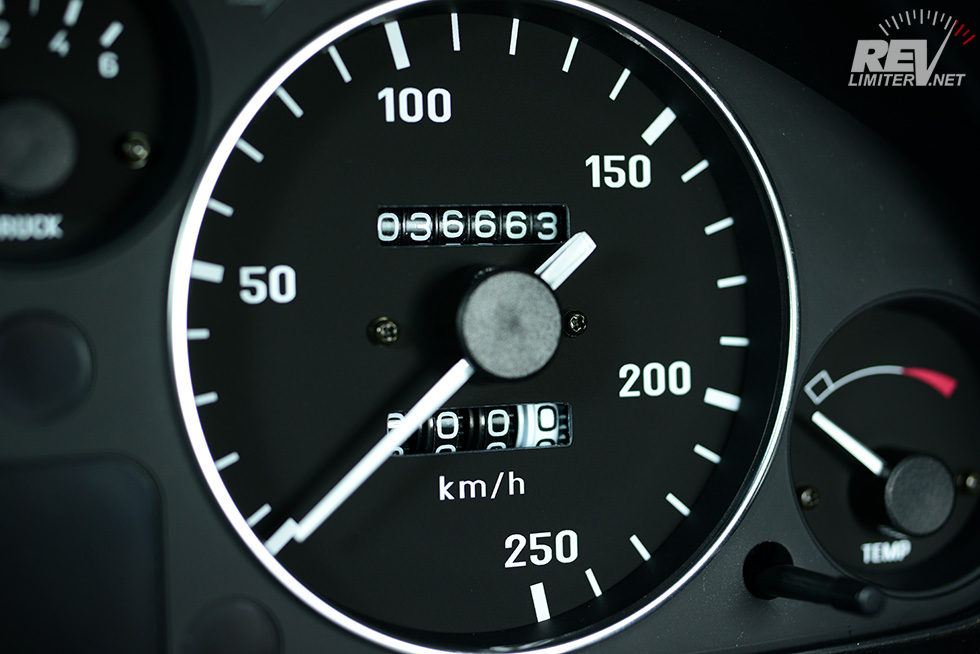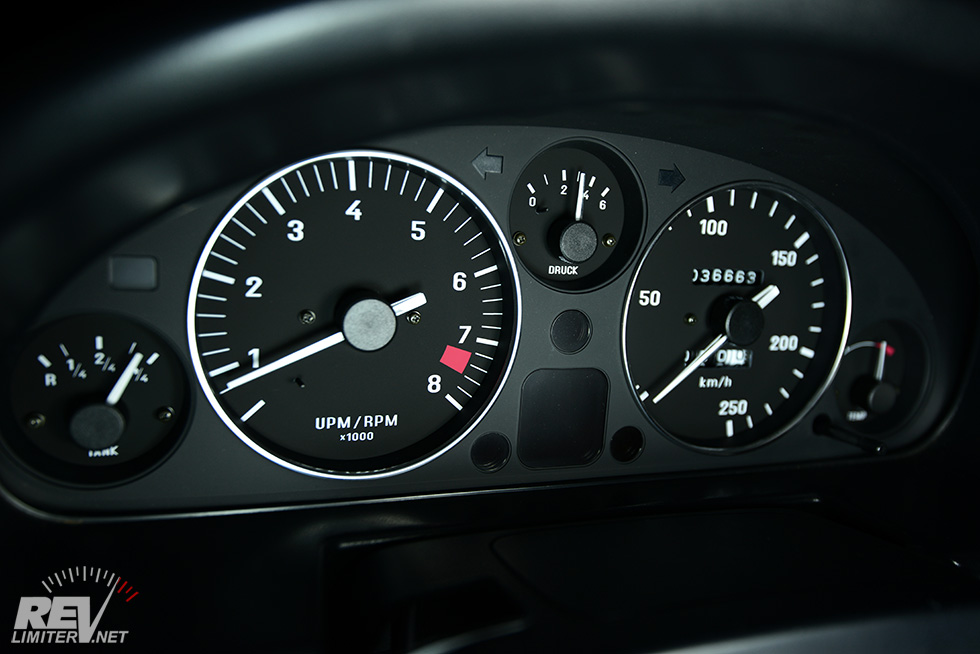 Naturally, we went for the white incandescent lighting for that vintage glow. I'll swap out the HVAC controls for one of Revlimiter's to get rid of the green there as well.