i bought a set of NB racelands not too long ago..... less than 3k on them. I WILL BE KEEPING MY TOPHATS SO DON'T ASK!
reason for sale is that i want to look into getting a more stiffer suspension for drifting/autox.
racelands are fantastic for a TAD bit stigffer over stock, but still a really comfortable street ride.
with that being said...... i am on the hunt for some fm springs, any performance parts for that matter. i will clean them up before i ship them so you don't have to go through the hassle of doing it.
ALSO FOR YOU CA PEOPLE, i will be in burbank area wednesday-saturday to go to magic mountain and knotts and stuff...... in case some of you are local :]
location is las vegas nv.
best offer wins!. enjoy
here is how low it can go: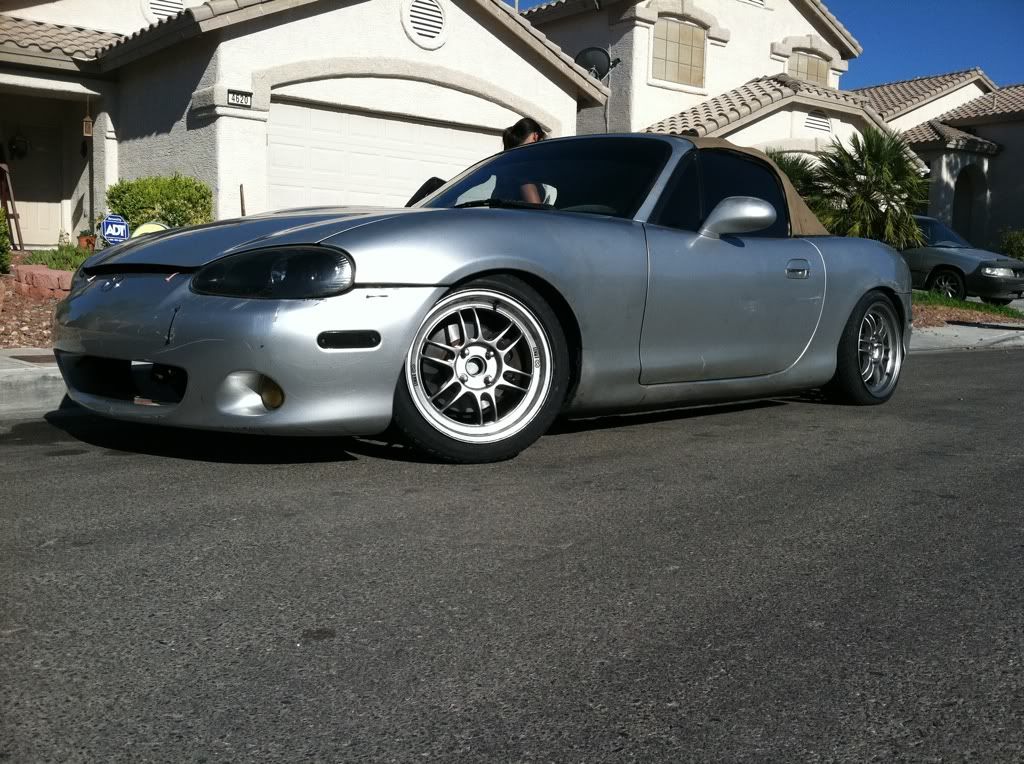 rode on it for like 2 days amd raised up about 6 inches from there on out