Discussion Starter
·
#1
·
* copied n pasted from MX5Nutz forum*
So this is my first MX5. Always been a massive fan of them, just always needed 4 seats. So sold my motorbike and bought my little bronze beast as my car. Got a Mondeo as family wagon. Not my first experience of RWD, but definitely my favourite. Had 330ci M Sport prior to this. Lovely motor but stooopidly thirsty and little too refined.
So here's my 1.8s. 1998, couple owners, 62k, Full documented Mazda history, new roof, Cambelt, all new disks n pads, brand new tyres all round and mine for £1600. Not perfect by any means, interior is like brand new, no dents BUT it's has the arches repaired and the rear quarters aren't as shiny as the rest of the car. I will get a complete respray once I've finished getting the car how I want it. oh and yes I like the colour, it's what I searched for. All my mates go.... "should of got a black or red 1". :wallbash:
I changed the OEM speakers for 17cm Infinity co axles and dyna matted the doors.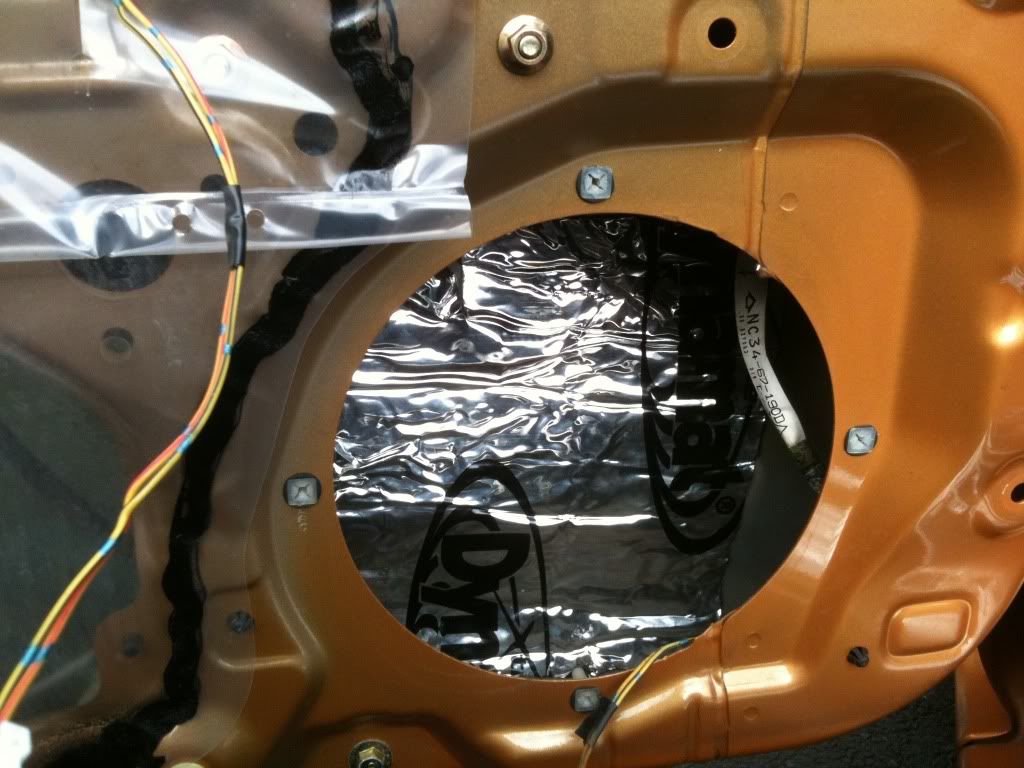 And swapped the OEM clarion single din for a Kenwood ipod double din
I'm really happy with the sound. Really clear and bassy.
I've also done a DIY refurb on the wheels in satin black. And fitted an RX7 Fd front splitter and il motorsports heater ring kit. I'll grab some photo's when I can.
So C+C are welcome.
Cheers